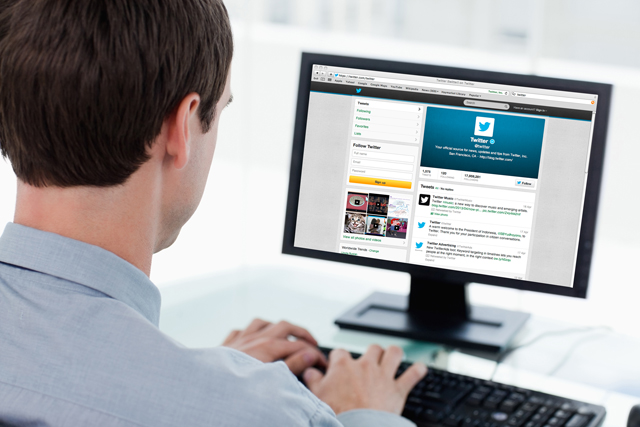 The scale of the change becomes apparent when even pharmaceutical companies, which are hamstrung by regulations, are diving head first into social media having previously only dipped their toes in the water.
Robert Allen (right), the director of digital marketing at AstraZeneca's US operation, reveals the company is re-engaging with social media having previously "pulled a lot" of its brands' Facebook pages and suspending its YouTube activity three years ago due to the restrictive regulatory environment.
Only about five AstraZeneca brands have a social-media presence but this will change "in the next year or so" and the company has also just relaunched its YouTube channel in order to control its own message, according to Allen.
The shift from social media being a basic PR function to a proactive marketing tool is revolutionising how companies across the board structure there businesses.
John Monks, who heads up LBi's social business design offering, claims 2013 is the year social is taken seriously because "last year many firms were talking the talk but doing nothing about it" when it came to investment or restructuring the business to accommodate social.
Customer service-focused businesses could be virtually indistinguishable from how they are know if they embrace a social business model akin to mobile operator Giffgaff, which offers remuneration to customers that help with customer service and marketing.
Monks predicts "loads of people" will eventually emulate the Giffgaff model and suggests a company such as an utilities provider, which employs thousands of people in its customer service department, could significantly reduce overheads by cutting down on staff via investment in the type of technology used by Giffgaff.
Shivers down the spine
Enfranchising customers with such power inevitably opens up the company to risks and is likely to send shivers down the spines of board members of more traditional companies.
A more likely first step is opening up social media to people across the company rather than closing it off to one or two social media experts.
Claire Hazle (below), head of digital at Carnival UK, admits that currently two people in her team act as the "gatekeepers" of P&O and Cunard brands' social-media presence, but says change is in the pipeline.
She explained: "I think what we would be looking to do in the near future is identify key people around the business who will then work with [the social-media specialists] and actively contribute to what we are doing in that social space rather than it all being channelled just through two people."
Such a strategy is not a one-size-fits all solution though, with Allen pointing out the potential impact of the real-time nature of social media on the reputation of a brand in a sensitive sector such as AstraZeneca means some companies need a limited group of employees that "manage the message for the company".
The challenge of keeping a consistent tone of voice is another potential issue when opening social media to people across the company.
Monks cites a client within the management consultancy sector that gave permission to everyone "to do social" and, one year in, finds itself in a "complete mess" as the brand now has a "really fragmented face to the world".
The answer to achieving a consistent brand voice is the creation of a "shared service team" that does not "just stop stuff happening but also coaches people and writes guidelines", believes Monks.
Engage all areas
Alison Rea, associate at technology and digital media law firm Kemp Little, suggests companies that engage all areas of the business about a social-media strategy at an early stage prevent problems further down the line.
Rea (right) said: "Quite regularly you have differences of opinion across the business about how social should be used and really the key to get over that is to get engaged with all the stakeholders in the business, including IT, HR, senior management, marketing, PR and legal".
A consistent accusation levelled against brands' social-media activity is the lack of authenticity, which can often be attributed to over-zealous management worrying about headline-grabbing social media gaffes.
Monks takes the view that organisations need to have faith in the intelligence of their employees and argues brands that believe they "can control everything in social will fail in the same way that if any organisation feels it could stop its people talking in bars it would fail".
As things stand today there is still a place for a more traditional approach to social-media structures via a small team of experts, a belief propagated by RSA Insurance chief marketing officer Pete Markey.
The insurance group is in the process of hiring a global head of social media to head up a small centralised team that will oversee regional teams of two to three people.
Markey said: "I don't think there is any harm in having people with specific [social media] expertise. For now I think you do need that expertise – over time you may collapse them into broader digital servicing roles."
The rapidly changing face of social media indicates this evolution of the traditional social-media role is likely to happen sooner rather than later.
An anecdotal tale about Markey's sixteen-year-old niece and all her friends no longer using Facebook any more because they are abandoning it for Instagram is just one proof point of the chameleon-like nature of social media.
Hazle aptly points out social media future gazing is rather futile because it is "very difficult to pinpoint" how things will pan out due to the frequency of social-media developments.
There is no silver bullet for brands when it comes to social media, but it is certain the days of having young 'digital natives' timorously trying to explain the benefits of social media to a board of old luddites is rapidly becoming an unnecessary exercise.