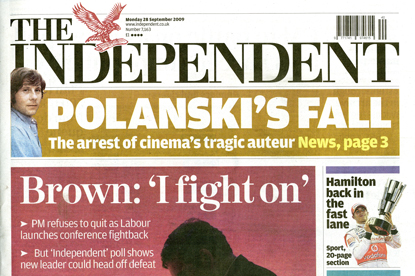 If accepted, the offer will replace the refinancing proposal set out by the IN&M board, led by Gavin O'Reilly, the chief executive and Anthony's son.

This called for the sale of its South African outdoor advertising business as well as the closure of The Independent and The Independent on Sunday. It would also inject £92 million into the business.
In a meeting in Dublin on Friday, O'Brien said that Anthony O'Reilly (who owns 28.5 per cent of the company) was more than welcome to put cash into the offer, which would leave the rescue vehicle owning a 67 per cent stake in INM.