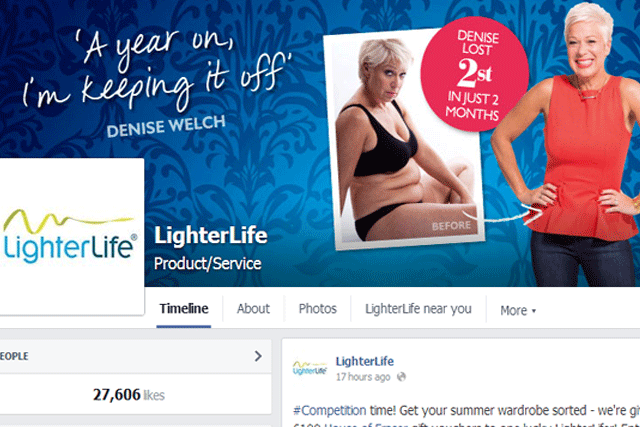 The social media images showed "before and after" images of the Welch and the text, "Denise lost 2st in just 2 months". Other "before and after" shots showed a woman called "Janet Nadolski" who had lost three stone nine pounds in five and a half months.
Although the ASA accepted Welch was overweight when she began her weight loss programme, and that her waist circumference was very high, the code specifies that for people "normally overweight" weight loss over 2lb a week is unlikely to be compatible with good medical and nutritional practice.
The ASA found there was no evidence the rate Welch lost weight was compatible with the rules.
Nadolski was obese when she started her programme with LighterLife. Because the programme was not always carried out under supervision of a GP, the ASA found the images of her breached the code for offering an obesity treatment that was not always used under suitably qualified supervision.
The ASA was also concerned that LightLife had not provided evidence that Nadolski's weight loss was compatible with good medical and nutritional practice for her.
The ad breached the rules on weight loss advertising. The ASA warned LighterLife to ensure the rates of weight loss it promoted were compatible with good medical and nutritional practice and that treatments for obesity were not advertised to the public without suitably qualified supervision.