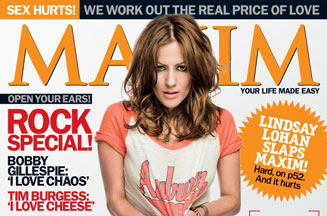 The men's monthly, owned by Dennis Publishing, will still have an online presence but it is unclear how much of the magazine's content will continue to be published online.
The June issue of Maxim will be the last to hit newsstands. It goes on sale on 23 April. The title was re-designed recently in an attempt to increase revenue.
The publisher said it will increase online editorial staff but could not confirm how many redundancies would be made across the title.
Dennis Publishing is now the sole importer of the US edition of Maxim and will continue to supply copies to both UK newsstands and subscribers. Current subscribers to the UK version will receive the option of subscribing to the US edition or another men's lifestyle magazine owned by Dennis Publishing.
Maxim was launched in 1995 and the website followed in 1999. The UK website has a reported 500,000 unique users per month and 8.2 million page impressions per month. The website also has 260,000 subscribers to its weekly email newsletter.
Other men's titles in the Dennis portfolio include Bizarre, Men's Fitness and weekly magazine Monkey.