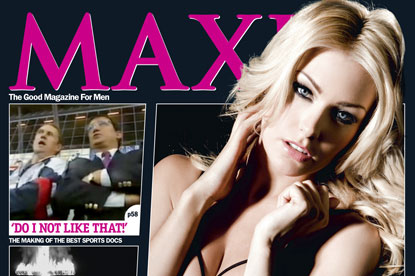 The June issue of the Dennis Publishing-owned title will be the final one to appear in print, after which Maxim will only be available via its website, Maxim.co.uk.

Dennis Publishing now holds the digital-only rights to publish the brand in the UK, under licence from Alpha Media, which acquired the Maxim trademark in August 2007.
Dennis said it planned to expand its online editorial team and develop more content, with increased interactive and entertainment news.

James Tye, the chief executive of Dennis Publishing, said: "The Maxim brand remains the best-selling men's lifestyle magazine in the world, but Dennis Publishing must move with the times and recognise that the future of the brand in the UK is online.
"We are extremely proud of what Maxim UK has achieved: as a print magazine, it was at the forefront of the UK lifestyle market and as a website it will continue to inform and entertain thousands of readers every day."

The magazine recorded a dramatic drop in circulation in the July-December 2008 ABC figures, falling 41.4 per cent to 45,951.

Dennis Publishing will now import the US edition of Maxim and supply copies to both the UK newsstands and to subscribers. Current subscribers in the UK will have the option of transferring their subscription to the US edition, or to other Dennis Publishing men's lifestyle titles.