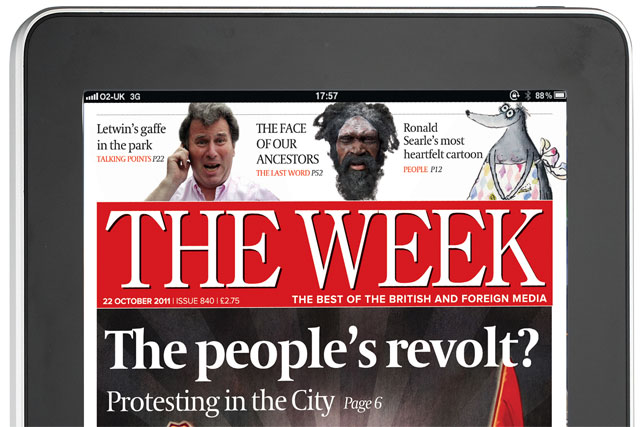 Dennis, which is also testing a web version of the title, is expected to launch The Week app in mid-November.
It has signed Rolex as the main commercial partner for the launch, a deal that will allow the publisher to offer free access to the app for one month.
Following that, the app will cost £2.99 per issue, but access will also be offered to print subscribers and for an annual subscription.
The app's content will closely follow that of the magazine, but the website, www. theweek.co.uk, will differ by providing a 24-hour snapshot of the news agenda.
Other commercial partners for the app launch are Jaguar and American Express, and The Week will talk with other advertisers about future opportunities.
The launch, driven by The Week's chief executive, Kerin O'Connor, follows research that suggested 17 per cent of the title's print readership own an iPad.
The Week's UK edition app will be available globally, with the US and Australia editions expected to launch their own iPad versions in June next year. Dennis is also working on iPhone and Android apps.
The Week, which was launched as an independent title and attracted investment from Dennis in 1996, has an average UK edition print circulation of 183,617 based on January to June 2011 sales.