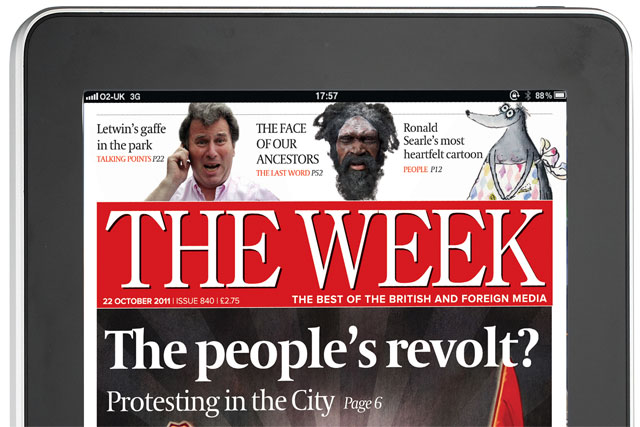 Results filed at Companies House show pre-tax profits increased for the second year in a row from the peak of the economic crisis in 2009, when they fell to £2.4m.
The company's top line, excluding joint ventures, grew 7.1% from 2010, to £69m in 2011, thanks in part to the acquisition of monthly magazine Women's Fitness from Vitality Publishing in July 2011 for £313,000.
The directors did not recommend the payment of a dividend, but believe the group "is well placed to deliver a further improvement in profitability in 2012".
The results claim "success" for the digital versions of its automotive monthly Evo and news digest The Week, which launched on the iPad in December 2010 and November 2011 respectively, and state that the company is developing digital versions of its other major brands.
Revenues including joint ventures rose 6.6% to £76.9m, in what chief executive James Tye called "another record year".
The results did not separate out digital and print revenues, but a company spokeswoman claimed digital accounted for 50% of advertising revenue and had been profitable "for several years".
Tye said: "We enjoyed another year of strong turnover and profit growth against the backdrop of a challenging media marketplace.
"As a company we simply refuse to stand still and this has helped us grow revenue in new areas such as the iTunes store and in the digital space in general.

"Our results in 2011 were also boosted by the successful launch of carbuyer.co.uk, the acquisition of Women's Fitness and the growth of The Week in general – which delivered an ABC of 191,401 in the latest audit.

"It goes without saying that our success in 2011 is a credit to everyone who works at Dennis. It also proves that innovation, hard work and taking a few risks can still pay off in any year."
Follow @DanFareyJones