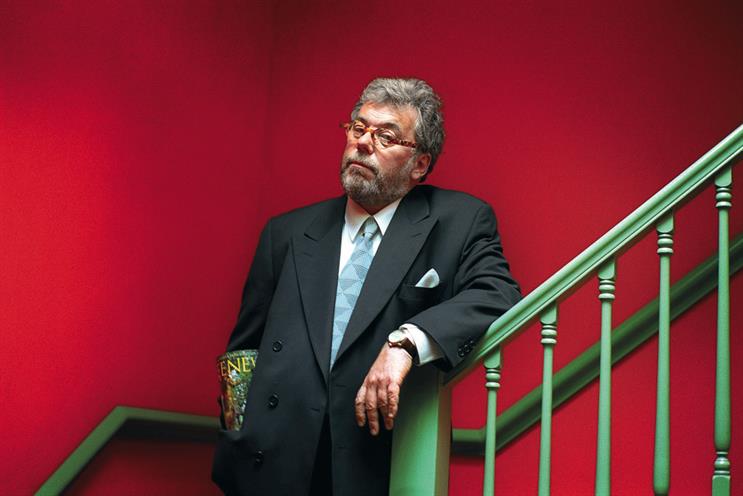 I remember one sweltering day when I had met him in his London office. I found him in an impeccably pressed Savile Row suit, tie and polished shoes but sitting in his underpants.
"It's too damned hot," he roared gruffly before cracking his trademark broad smile and getting down to business. Felix always led from the front and encouraged us all to have fun while making money.
I remember my first board meeting, demonstrating my preferred strategy with the help of a roulette table. Each coloured chip represented the company's projects "in play". As the chief executive of Dennis Publishing eight years later, I am still in a job so I'll assume he liked it!
While Felix's playful eccentricities and outspoken opinions are what he will be best-remembered for, it will be his razor-sharp business skills and raw publishing instinct that will stay with me.
A meeting with Felix could often feel a rather one-sided affair with him doing most of the talking. Usually at 100mph, littered with his booming and infectious laugh. And Felix was an impeccable judge of character; I would marvel at how he could glean so much about a person in so short a period of time.
If you never knew Felix, it would be hard to imagine his enormous charm and passion, his fast wit and his big, big heart.
Felix's rampant, proud capitalism was guided by a sure and steady moral compass. Time and time again, he would challenge me and his other directors to consider how we would feel on the other side of a negotiating table or business decision. Even if it meant making less money, Felix would always do the right thing by his beloved staff, his suppliers and his partners.
I have had the pleasure of knowing Felix for more than 20 years and this has been a sad week for myself, my colleagues and his company.
Many have asked: what happens now? As always, Felix was a meticulous and level-headed planner and he was insistent "the show must go on".
Dennis Publishing will grow and innovate; much of the profits we make will now fund Felix's "impossible dream" of planting the largest native broadleaf forest in England.
This is the Heart of England Forest and Felix's epic living, breathing legacy. The charity has already planted more than 4,000 acres and more than a million trees, but is only 10 per cent of the way through.
It is now all of our jobs, in a company that bears Felix's name, to make that wild but wonderful dream a reality. And just as Felix wanted, we will do it with passion and drive and have some fun along the way.
Felix Dennis was a truly remarkable man and I will miss him enormously. If I ever have the privilege of working with anyone as smart or as inspiring again, I will be blessed indeed.
So, to my mentor, my chairman and my friend, I raise my glass one last time. Felix, we will make you proud. And that's a promise.

James Tye is the chief executive of Dennis Publishing
Felix Dennis
27 May 1947-22 June 2014
Whosoever Plants A Tree
A poem by Felix Dennis

Whosoever plants a tree
Winks at immortality.
Woodland cherries, flowers ablaze,
Hold no hint of human praise;
Hazels in a hidden glade
Give no thought to stake or spade;
London planes in Georgian squares
Count no patrons in their prayers;
Seed and sapling seek no cause,
Bark and beetle shun applause;
Leaf and shoot know nought of debt,
Twig and root are dumb – and yet
Choirs of songbirds greet each day
With eulogies, as if to say:
"Whosoever plants a tree
Winks at immortality!"