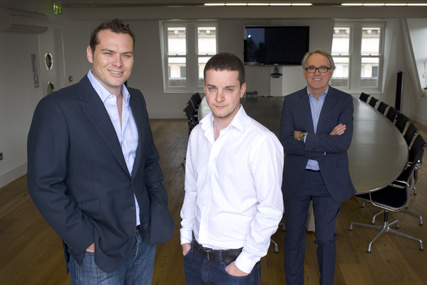 Steak, which was acquired this week by Dentsu for an undisclosed sum, will now operate under the supervision of Dentsu Network West, reporting to Jim Kelly, the chief executive of Dentsu Europe.
The agency, which specialises in online search and display media but also offers creative and social media services, was founded in 2005 and has 94 staff.
It will continue to be led by its co-founder and chief executive, Oliver Bishop, and the co-founder and head of paid search, Duncan Parry, from its Covent Garden-based office. Seb Bishop will remain as its non-executive chairman. The founders have signed up to a three-year earn-out.
Kelly will join the Steak board of directors along with Tim Andree, the chief executive of Dentsu Network West.
Steak has offices in London, New York and Melbourne, and its clients include Virgin Holidays, Axa, Swiftcover and Debenhams.
The deal will enable Steak to work with Dentsu's European and Asian offices, including its London ad agency, as part of its expansion plans.
It follows Dentsu's acquisition in January of the Dusseldorf-based digital creative agency Social Thinkers. Dentsu will consider further acquisition opportunities in the UK and Germany.
Kelly commented: "Digital media is a cornerstone of Dentsu Network West's growth strategy. This acquisition is a great step in offering class-leading digital solutions to our clients in Europe."