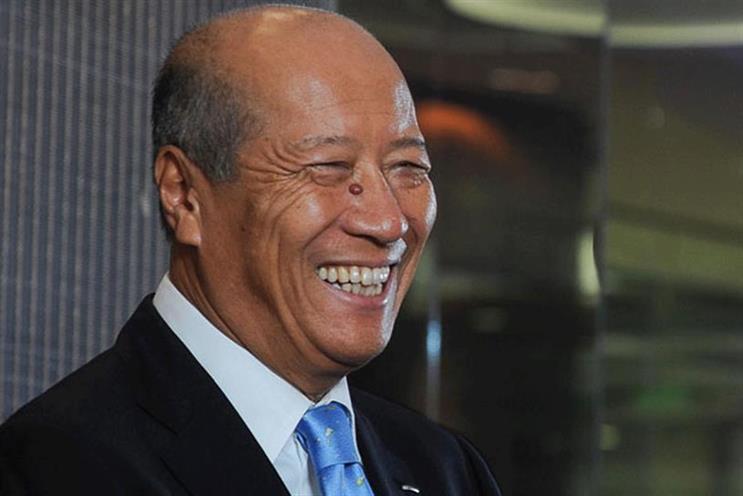 Gross profit for the Japanese group's full year 2015 results stood at YEN 761.996 billion, a 12.6 per cent rise, with organic gross profit growth increasing by 7.0 per cent.
This was driven by a 9.4 per cent organic gross profit growth in Dentsu's international business outside of Japan, Dentsu Aegis Network.
Dentsu Aegis, whose EMEA division, which includes Carat, Vizeum, and Mcgarrybowen, posted a gross profit of YEN 157.15 billion for 2015, a year on year increase of 15.4 per cent.
Dentsu Aegis posted an increase of gross profit of 20.6 per cent in total: 24.6 per cent for the Americas and 23.5 per cent for Asia-Pacific.
Dentsu Group said it had made a record number of acquisitions during 2015, around half of which were digital businesses. Out of 36 in total, 34 were made by Dentsu Aegis Network.
Tadashi Ishii, the president and chief executive of Dentsu, said: "In 2015, the third year of our medium-term management plan 'Dentsu 2017 and Beyond,' we continued to make steady progress in delivering on our strategic objectives, while producing another peer group-leading performance.
"Looking ahead, in addition to further growth in the Group's core Japanese market, we will leverage our extensive global network to its fullest potential in order to contribute to the growth of all our clients.
"We will continue to invest in our business, particularly in integrating our digital capabilities, to ensure we take advantage of the opportunities that will arise in an increasingly fast-paced digital economy.
"With this in mind, and supported by our continued focus on our strategic objectives, we expect to continue outperforming the market in the year ahead and beyond."