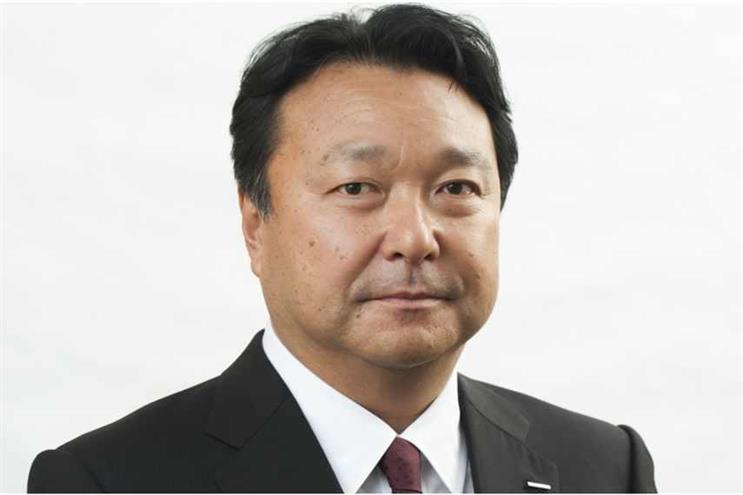 The owner of Carat and Mcgarrybowen reported revenues of ¥838.36bn, up 2.4% from 2015, and a gross profit of ¥789.04bn.
The group's operations in Japan reported organic gross profit growth of 4.3%, "driven by strong performance of subsidiaries in Japan", but absolute figures were not provided, nor were there net profit growth for the group's business divisions.
Dentsu Aegis Network, Dentu's international business, reported organic gross profit grew 5.7% with digital overtaking traditional revenue for the first time.
In EMEA, Dentsu Aegis Network grew its gross profits by 6.9% on the back of double-digit growth in Spain, Italy and Russia, and high single-digit growth in Germany and France.
In the Americas, Dentsu Aegis Network reported an organic gross profit growth of 3.1% in 2016. Its performance in Canada was singled out as particularly strong. In Latin America, Mexico, Colombia and Argentina were reported as delivering "strong double-digit growth". The report acknowledged the Brazil "remains a challenging market with an uncertain economic and political climate".
Digital businesses
Despite an internal audit that showed Dentsu's online advertising business had mishandled nearly 1,000 cases of digital advertising clients, the group reported that its Japanese digital businesses had contributed 37.3% of its gross profits.
In Japan, the digital business contributed 19.7% of that division's gross profits, while for Dentsu Aegis Network, digital businesses contributed 52.3%.
The release makes no mention of the online advertising scandal that rocked the industry, nor does it include the resignation of Tadashii Ishii as president and chief executive.
Instead, Ishii's successor, Toshihiro Yamamoto credited the group's medium-term management plan 'Dentsu 2017 and Beyond' with "delivering market-leading performance with strong revenue growth in both our Japanese and international business."
On Dentsu's digital business, Yamamoto said: "We continued to make strong progress against our strategy, particularly in our ongoing investment in digital capability. This is helping forge solid growth for our clients and for the first time our international business has delivered over 50% of revenue from digital."
The only reference to an issue the group faced last year was Yamamoto's promise to "pioneer a new working environment to foster a progressed working culture in Japan," in the coming year
Due to costs from reducing staff workloads, Dentsu predicets a year-on-year decline in profit 2.4 percent in 2017 to ¥87.2 bn due to costs from reducing staff workloads.
What Dentsu omitted mentioning is that these policies are in response to a ruling, following a labour standards inspection by Japanese authorities, that workplace pressure at Dentsu contributed to the suicide of a female employee, Matsuri Takahashi.