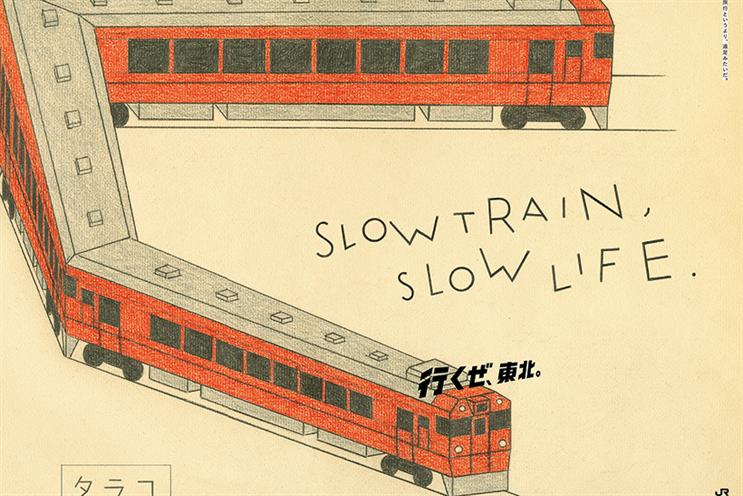 The Japanese agency group was given 19 pencils, followed by Omnicom's Adam & Eve/DDB and Clemenger BBDO Melbourne, which were each awarded 13 Pencils.
Dentsu received the highest number of Pencils during judging week, but Clemenger DDBO Melbourne was named the most awarded agency at the ceremony because it won a greater number of higher level Pencils such as black and yellow.
All 733 Pencils will appear in the 55th D&AD Annual published later this year.
Four Pencils were awarded to Dentsu for the "Slow train, slow life" campaign for East Japan Railway company. Another four were for Panasonic's "Life is electric", which won the Design Grand Prix at Cannes last year.
London's Adam & Eve/DDB, which has been Campaign's agency of the year for three years running, has been awarded four Pencils for H&M campaigns – three for the Christmas campaign "Come together", starring Adrien Brody (above), and one for "Road trip", the short film starring David Beckham and Kevin Hart.
Creatives will find out which colour Pencil they have won at an awards ceremony tonight (27 April) in east London.
Black is the most coveted Pencil, reserved for ground-breaking work in its field. Only a handful of black Pencils are awarded each year, if any.
Yellow Pencils are awarded to work that is judged to be the best in the world, followed by graphite (equivalent to a silver medal) and wood (equivalent to bronze).
The US was the top awarded country, with 182 Pencils, followed by the UK which was awarded 162 Pencils – well ahead of third-placed Australia on 54.
D&AD chief executive Tim Lindsay said: "The 26,000 pieces of work that have been entered into the D&AD Professional Awards can be viewed by all, and we would encourage everyone to take in the sheer breadth of creative excellence that is on show this year."