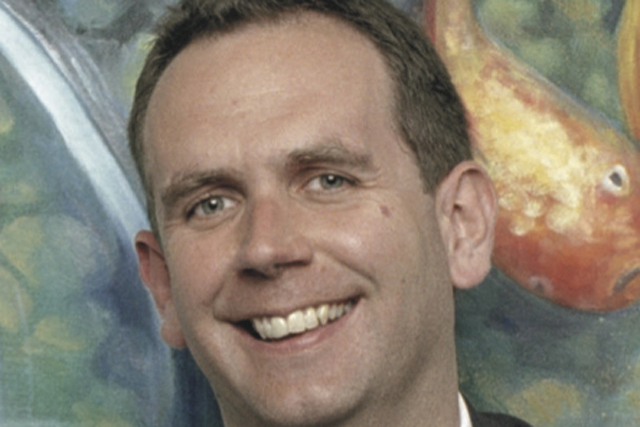 High on the 24th floor of Aviva's offices this week, I was struck by the words of its chief marketing officer, Amanda Mackenzie. Paraphrasing, it went something like, "Advertising is infrastructure. It's like good people, transport or finance. Take it away or fail to invest and businesses suffer, especially if they're built on brands."
In three years as chairman of the Advertising Association, I have not heard anyone put it better.
Advertising can be a confusing, conflicted place. As Jeremy Bullmore (an AA alumni) says, this is an industry which cannot, by any accepted criteria, be called an industry. He's right, and if you're the industry body it doesn't make life any easier.
Amanda's words, however, go straight to the heart of the matter – without marketing and advertising to drive our businesses we all lose. Agencies, media and brands alike, and that's before we even think about the consumer.
It's why I took on the AA chair in the first place. I want advertising to value itself and be valued by others. And from where I sit – looking across all three sides of the industry – I think we may be on the brink of a real renaissance.
Economically, we're seeing more than green shoots. The IPA Bellwether shows marketing budgets up for a third successive quarter. The AA's own figures, published last month, saw ad-spend grow faster than the economy last year and predicted even better for 2012.
Growth helps, but it's more than that. We're getting our mojo back.
Look at Front Foot – the AA's project to put advertising back on the agenda for all the right reasons.
It began with just a handful of supporters, yet in two weeks time over 60 business leaders will gather at Google to reflect on – and take credit for – an amazing turnaround.
Crucially, brands are joining in numbers: Aviva, Barclays; Google; Santander; Unilever; P&G; GlaxoSmithKline; and Virgin Media to name just a few.
The project and its think-tank Credos are proving what we all instinctively know – advertising may feel intangible but it sits right at the heart of a progressive, modern economy.
According to McKinsey, collectively we deliver some 15% of GDP growth, and later this year Credos will publish a definitive report on advertising's role in economic growth and prosperity.
Perhaps that's why government too is sitting up and taking notice. Three years ago, the AA's efforts were almost exclusively spent fighting fires. Food, children, alcohol, green claims, credit, whatever the product someone, somewhere wanted to ban its advertising.
Single-issues never go away, of course, but more and more we are seeing government take the growth potential in UK marketing communications seriously. Both the AA, IPA and a raft of media owners now sit on the Coalitions' Creative Industries Council. Next month, we will welcome the Opposition team for a similar discussion.
Staying in touch with our responsibilities is a non-negotiable but the conversation is beginning to turn. We're talking less about what advertising does to people, and more about what advertising can do for people.
As I said in February, after three years as chairman I'm not quite ready to "do a Putin" and stay on as chairman, though it is tempting because the journey is only just beginning. The AA is closer to the business of advertising, more confident and more forward-looking than ever.
Industry or not, across brands, agencies and media we have never been more united or in a better place to prove our value to society at large. And whether you're an ad-man in Seven Dials or a CMO in the City, that's a story you should want to be part of.