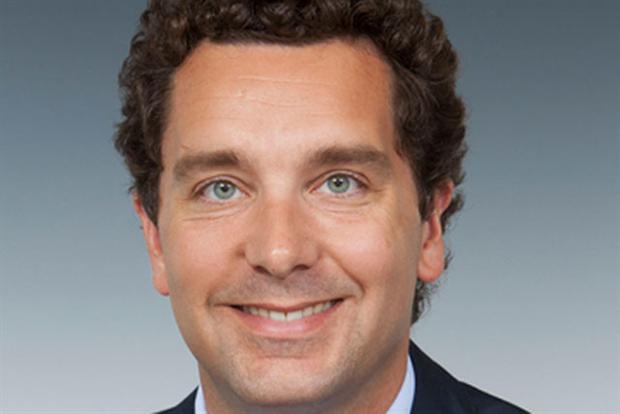 Marketing can reveal the letter was sent to Apple before the Department for Education (DfE) destroyed notes from a meeting Timpson held in February with Apple product marketer Michael Newey, Apple director of public affairs Claire Thwaites and lobbyist Sam Ingelby of Portland, about "safeguarding" children.
Although the department admits the letter sent to Apple holds information relevant to a Freedom of Information request made by Marketing, it is refusing to divulge the contents of the letter on the advice of former venture capitalist and schools minister Lord Nash.
Nash believes withholding the information is in the public interest because releasing details of the letter "could impact on the Government's relationship with Apple and disengage them from future work on child internet safety".
The DfE destroyed the notes "soon after" the letter was despatched from Timpson to Apple on 19 March, which was the day after Marketing submitted a Freedom of Information request to the department regarding a meeting it held with Apple last July.
Notes from the July 2012 meeting that was attended by former children's minister Tim Loughton, Newey and Thwaites, reveal Apple refused to give in to pressure to give its parental controls greater prominence.
The Government's push to protect children from inappropriate online content subsequently led to David Cameron announcing in July that internet service providers are co-operating to ensure that by the end of the year, all new broadband customers will be forced to opt-in to adult content.
Cameron's web filters will operate across any device connected to the home network.
The DfE claims Apple did not request the notes to be destroyed and they were only destroyed when "it was no longer necessary to retain them", after the notes were used to draft the letter from Timpson to Apple.
Government guidelines state records "should be kept for as long as they are needed by the authority for reference or accountability purposes".
The guidelines continue: "Records should not be kept after they have ceased to be of use to the authority unless…they contain or relate to information recently released in response to a request under the [Freedom of Information] Act."
Apple is not the only technology firm the DfE has held private meetings with this year.
In May, education secretary Michael Gove met with Samsung Electronics Europe chief executive and president SP Kim, Samsung Brand Europe vice-president Stephen Taylor, Samsung Electronics UK head of PR Sally Clift, and Simon Evans of Osborne & Partners.
The DfE claims no notes were made either during or after the meeting with Samsung.
Neither the DfE nor Samsung would confirm if child internet safety was discussed during the meeting, which was listed in official records as a "general discussion".
It appears it is not only the DfE that is seeking to court technology firms, as it is understood London mayor Boris Johnson visited Apple's headquarters in Cupertino earlier this year.
Apple and Samsung did not respond to requests for comment.