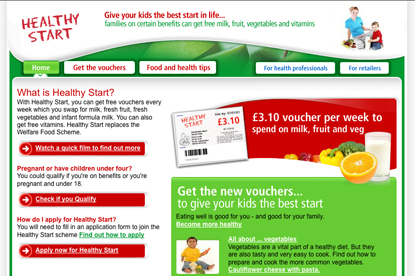 The agency won the account after a pitch against two undisclosed agencies, in a process handled by COI.
CMW will create marketing campaigns that encourage pregnant women and the mothers of young children to join Healthy Start. The initiative promotes the importance of healthy eating in pregnancy and early childhood.
The campaigns will also aim to reduce the misuse of the vouchers by educating existing participants.
Healthy Start, which was launched in 2006 to replace food and milk welfare tokens, provides recipients with weekly vouchers that can be exchanged for fruit, vegetables and milk at participating retailers.
The vouchers, which are worth £3.10 each, can also be exchanged for vitamins and baby milk formula available from NHS outlets.