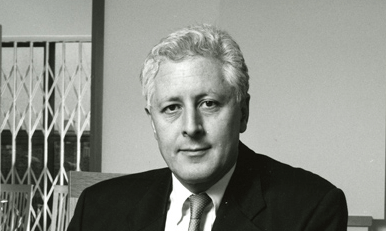 He passed away at a Hertfordshire hospice yesterday, having suffered from the muscle-wasting condition for more than three years.
As the Publicis joint chief executive in the late 80s, he helped guide the agency through one of its most successful periods when it won an estimated £70 million worth of new business.
But he will be best remembered for helping launch Barker & Ralston with the creative David Barker in 1990.
The agency stunned the industry by elbowing its way on to the pitch for the £35 million Abbey National business and winning it just ten days after it opened for business.
Ralston had an extensive agency career that also included spells at Davidson Pearce and Grey.
At Publicis, he and his fellow joint ceo Andrew Mitchell (who went on to help found Mitchell Patterson Aldred Mitchell) oversaw a period in which a number of famous brands including Abbey National, Fuji, Penguin biscuits and Rumbelows, were added to its portfolio.
Mitchell said: "Derek was witty, sharp and a natural adman with all-round client, new business and 'top suit' skills. He proved highly successful with his own unique blend of drive and caring. He really showed how it should be done."
Although Barker & Ralston extended its client list to include Beck's Bier, E&J Gallo and Thresher, it was hit hard by the loss of Abbey in 1997 and merged with a management consultancy, PDP International, to become Mountain View.
Ralston is survived by his wife, Leslie and their sons Ben, Thomas and David.
His funeral will be held on Thursday 5 June at 11 am at the Chorleywood Memorial Hall, Chorleywood, Hertfordshire. Anyone wishing to attend should email Thomas on tdrgoape@hotmail.com

Donations may be made in his memory to the Motor Neurone Association.