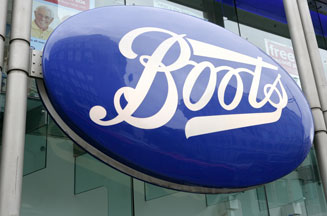 Dermalogica has attacked Boots through an ad in the Daily Mail. It claimed: 'Dermalogica has 7000 authorised stockists in the UK & Ireland, but Boots isn't one.'
The ad also claimed that the Dermalogica products sold by Boots have not been supplied by the brand, and that their 'origin and authenticity' are 'unknown'. Boots said it believed the statements were defamatory and it is seeking legal advice.
Dermalogica is offering a reward of £500 to its official suppliers if they identify Boots' product source.
Glenn Poy, general manager for Dermalogica UK, said his company was also considering legal action. He added that Boots has approached Dermalogica with repeated requests to become an authorised stockist but was turned down on each occasion.
The Dermalogica range is stocked exclusively in salons and spas. Poy said that allowing the products to be stocked by Boots could damage the brand.
According to Dermalogica, its products are on sale in 20 Boots stores and via its website.
In February, Boots also had a disagreement with luxury haircare brand Paul Mitchell after refusing to stop selling its products, despite UK distributor Salon Success' claims that they were illegally supplied.