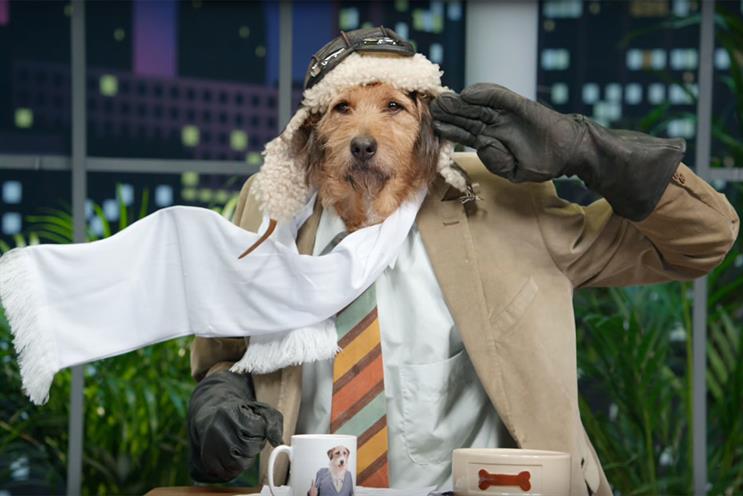 The ad by 4Creative shows Underdog, a dog with a man's body, with his own chat show featuring celebrity guests who talk about their experiences of Channel 4.
The ad launches tonight between Crufts and Gogglebox around 9pm. It features well-known Channel 4 stars such as Ashley Walters, Derren Brown, Jon Snow, Michaela Coel, Alan Carr, Anne-Marie Duff and Rob Delany.
It was created by Jolyon White and Richard Biggs, and directed by Neil Gorringe.
Channel 4 kicked off a campaign with Underdog in July last year amid uncertainty around privitisation.
Dan Brooke, the chief marketing and communications officer at Channel 4, said: "As well as explaining why it is unique, Channel 4 has always backed rising stars and, since everyone loves an underdog, this one's elevation to chatshow host was inevitable."