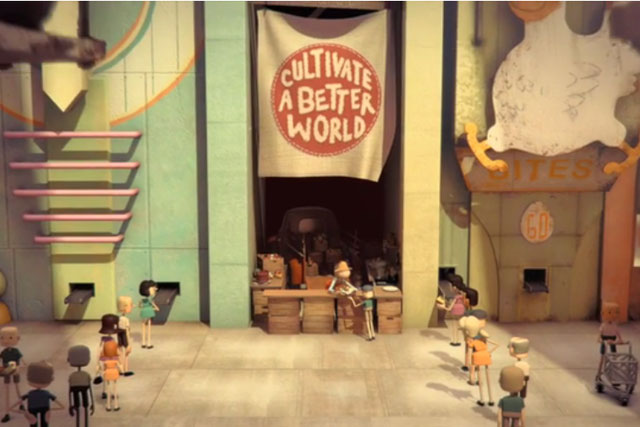 As the staff at the Palais swept away the last of the Lions for another year and the beachfront reclaims its lot from Google, agencies across the board spent this week taking stock of their spoils.
For the design industry in particular, the festival brought forth feelings of both triumph and unease for me. Its influence is undoubtedly expanding – we now have a dedicated Product Design category – but perhaps without the credit it deserves. Indeed, Cannes highlighted that many other marketing services players are taking on traditional design tasks and entering work in this category, yet it is still rare for work from design agencies to filter into other categories. Why?
I believe part of the problem is that the current message from the design industry is fragmented and confusing. At one end is an all encompassing 'we can solve everything'; at the other is a rather cramped 'we design packaging'. The design industry must take control to re-evaluate its identity and define its true role in the marketing armoury or risk having its amazing worth diminished. It needs a common voice, one message that is clear and shouted out loud.
Design: rebranded
Creativity is the prevailing currency of the industry. But it's my belief that design may hold the ultimate key to a more holistic approach in delivering a consumer experience that is led agnostically from the brand outwards. A look at the Lions campaigns from 2014 supports this, showing that it is often great design that leads to campaign success.
Who could argue that the Grand Prix winner for Mobile Lions – Nivea's genius cut-out-and-keep GPS bracelet for parents to keep track of their kids on the beach – wasn't a triumph of design? Or that the visual effectiveness of Chipotle's The Scarecrow wasn't as much about the design execution as it was the creative idea? Even the success of the lauded Sweetie campaign, with a hard-hitting social objective at its heart, pivoted on the strength of its designers.
Could it be possible that to give design the credit it deserves, design itself is in serious need of a rebrand? As the edges of the discipline blur; and digital, PR, press, point-of-sale and traditional above-the line offerings merge, we must address where design will land and ensure it is not marginalised. This is not only a fight for budgets but one for relevance, recognition and credibility for the true power of design.
In my view, we need to develop a community of strong and unified thought leaders, a mixture of design agencies, clients, universities and business consultancies. Together under the leadership of a neutral body, this group should develop an action plan to ensure that next year the Cannes audience see the real power of design in innovation, brand building and creating engaging consumer experiences.