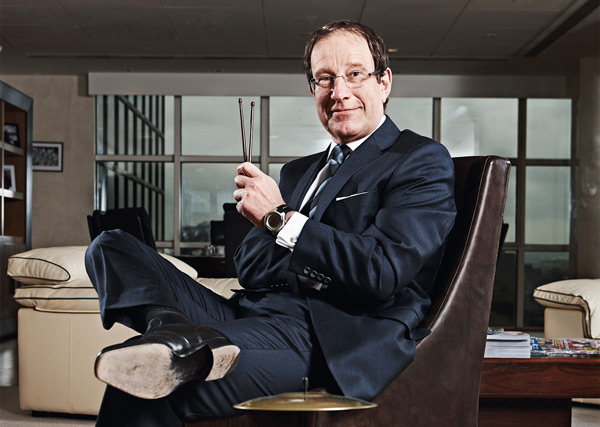 The deal will give Desmond, the owner of Channel 5 and the Express Newspapers group, a vital toehold in the lottery market and put him in direct competition with lottery owner Camelot.
If he broadcasts the lottery on his newly-acquired channel, he will also challenge the BBC, which has retained the rights to broadcast the Camelot-run official National Lottery since 1994, and currently has a Saturday and Wednesday draw.
The Health Lottery is known to have ambitions to televise a draw of its competition, which will include 20% donation to the National Health Service.
The Health Lottery was founded and is owned by an entrepreneur called Sarah Jane Moore in 2009.
Desmond completed his deal to buy Channel 5 for £104m in July last year, taking the channel from former owner RTL.
He has since overseen a restructure at the channel, which has included the departure of its chief executive Dawn Airey to RTL and sales boss Kelly Williams to head sales at rival ITV. Williams was replaced by Nick Bampton, the former head of sales at Viacom Brand Solutions.
Channel Five was first launched in 1997 and is the home to 'Neighbours' and 'Home and Away' along with the popular 'Crime Scene Investigation' series.
He bought the Express Newspaper Group in 2000 from United News & Media for £125m.
He founded Northern & Shell in 1974 when he took co-ownership of the magazine title International Musician and Recording World. Northern & Shell gained a reputation for publishing soft porn titles including Asian Babes, Big Ones and Over Forty. He sold his interests in porn magazines in 2001.
Desmond also owns one of the top selling celebrity magazines OK!, and launched a television spin-off of the magazine last week on Channel 5, which debuted with 449,000 viewers in its 6.30pm slot. He is known to cross promote his television properties through his print titles.
A spokesperson for Northern & Shell refused to comment on Desmond buying the Health Lottery.