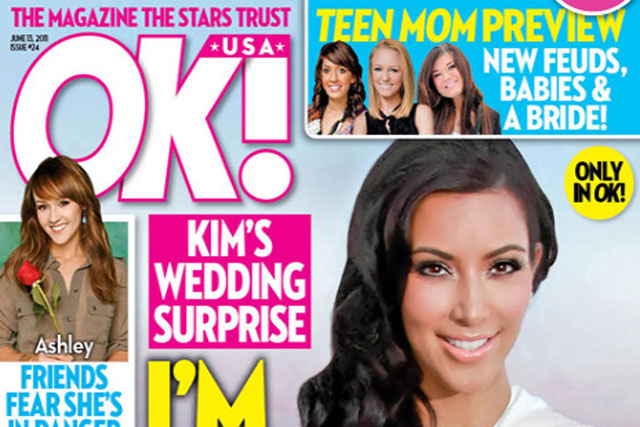 Media Week revealed earlier this year that Desmond was considering the sale of his print assets, which include OK! magazine in the US, along with his domestic magazine stable and the Express and Star newspapers.
According to sources Desmond is now in talks with IPC-owner Time Warner about the sale of the monthly celebrity title, which has struggled to establish itself in the US market.
But sources have said the two parties are some distance away from agreeing a deal.
One report suggests Time Warner has offered between $30m and $35m to buy the title, which is thought to be heavily loss-making.
The title launched in the US in 2005, as Desmond looked to replicate his domestic success with the title across the Atlantic.
Its US fortunes contrast markedly with its performance in the UK, where it made a profit of around £20m in 2010.
The US edition of OK! would make a good fit for Time Warner, which publishes titles such as Sports Illustrated and InStyle, as well as owning UK publishing giant IPC Media, which publishes women's monthly Marie Claire and weekly Look.
Time Warner was unavailable for comment. Northern & Shell declined to comment.