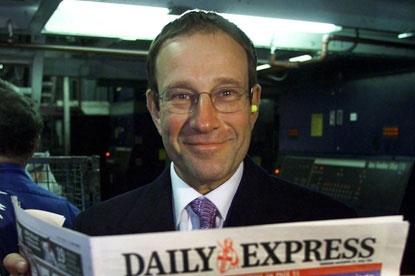 Sources close to the deal on both sides have confirmed a joint statement is expected to be made in the next few hours, barring any last minute hitches.
Desmond's Northern & Shell group is understood to have beaten a late-tabled increased offer by rival broadcaster Channel 4.
If passed, the deal is likely to face regulatory investigations. Any new owner must adhere to the terms of Five's licence, which runs until 2014 and stipulates a certain amount of news and current affairs each year.
Five's parent company RTL, the German broadcasting group that is part of media giant Bertelsmann, invited bids for the UK broadcaster around the end of May.

This came two months after RTL's results for 2009 showed Five had made an operating loss of €10m and its revenues had fallen 30% to €303m.

Spot ad revenue at the Five family of channels, which includes Five US and Fiver, was down 23.6%, against a TV ad market that was down 12.5% year on year.
Desmond is widely regarded to be one of the shrewdest operators in the media industry. According to the Sunday Times Rich List 2010, he has built an estimated £950m fortune from his media empire.
He founded Northern & Shell in 1974, launching a magazine called International Musician and Recording World.

In 1983, Northern & Shell acquired the licence to publish adult title Penthouse in the United Kingdom and then expanded into the adult market publishing titles including Asian Babes and Horny Housewives, which he later sold in 2004.

In November 2000 Northern & Shell acquired Express Newspapers from United Business Media for £125m.
Desmond has recently been quoted as saying he would like to buy The Sun newspaper, despite the title's owner News International insisting the title is not up for sale.
Five, RTL and Northern & Shell declined to comment.