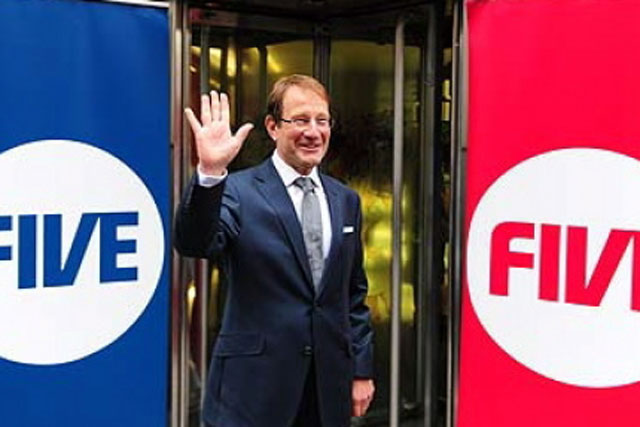 Acquired by Desmond for £104m in July 2010, Channel 5 has generated more than £70m of additional ad revenue following the arrival of Bampton last December.
The broadcaster has sought to reposition its commercial proposition, boosted by the arrival of former Channel 4 stalwart 'Big Brother' and the ability to create commercial deals across the Northern & Shell group, which includes OK! Magazine, the Daily Star and the Daily Express.
Hosting the 'Big Brother' franchise has enabled Channel 5 to deepen its reach among the elusive 16- to 34-year-old demographic and helped attract multimillion-pound commercial deals, not least with its official sponsor Domino's.
Other new advertisers to Channel 5 in 2011 include Nokia, Littlewoods, British Gas and Coca-Cola.
On average, the 'Big Brother' final attracted 1.8 million viewers and the 'Celebrity Big Brother' final 3.7 million, both of which helped boost Channel 5's evening audience by 25% year on year.
Bampton told Media Week: "Channel 5 has just recorded an unprecedented year of advertising growth after attracting new revenue from right across the board.
"We entered the year with a clear objective and have focused on adding value to clients [advertisers] by looking at what our communications can offer and being open to innovation and bespoke solutions.
"Positioning the broadcaster as part of a wider group sell with the magazines and newspapers has enabled us to have bigger conversations with all of our major advertisers.
"Many brands have taken leaps of faith in our vision this year and credit must go to our focused 110-strong commercial team, and, notably, trading director Ross Belcher and partnerships director Agostino Di Falco."
Outside of traditional spot advertising, total revenue at Channel 5 is believed to be up around 26%, contributing to total revenues in excess of £350m in 2011.
The wider TV ad market is anticipated to be up anywhere between 0.5% and 2% in 2011 after a sluggish end to the year.
Follow Arif Durrani on Twitter: @DurraniMix