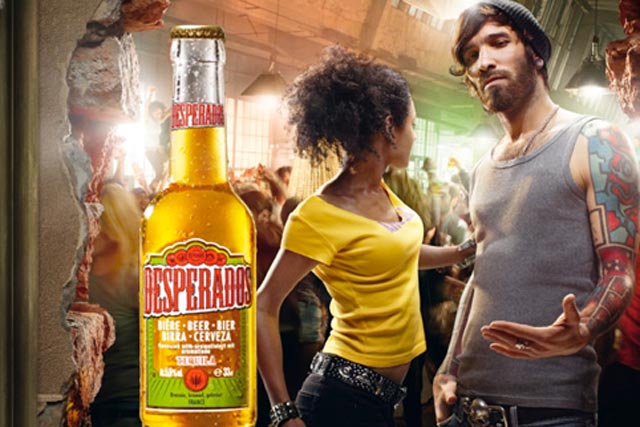 The Heineken-owned tequila-flavoured beer brand appealed to its 1.3 million Facebook fans to create a track, as part of a global campaign, created by its agency AnalogFolk.
The event started at 6pm and lasted for two hours. Format: B suggested various loops, baselines and beats which fans could vote on to use for the track on its page.
The finished tune will be available to download from Facebook for free when completed. Fans were able to interact with each other and Format: B on the social network during the session.
As well as the track, AnalogFolk will be creating additional video content, which it will post on its Facebook wall. Desperados is a challenger brand, positioned between spirits and beer, which aims to bring the "wild side of fun" to 18- to 24-year-olds.
Digital and experiential is at the heart of Desperados' marketing strategy. In September, it hosted a live gig in East London using a projection of a Malawian singer from the band, The Very Best, who was unable to enter the UK due to passport restrictions.
Previous innovative digital work from the brand includes an interactive ad on YouTube, enabling users to "join a party" with their Facebook friends.