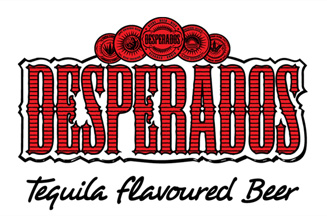 A campaign website, which goes live 5 March, contains a section designed to drive dialogue and loyalty amongst drinkers. The digital work created by space, is part of a wider campaign created by the agency called 'A Taste of Liberty' which broke in the summer.
The campaign, which is aimed at 18-26-year-old beer drinkers, drives consumers to the website through a bar experiential campaign across 10 UK cities. Consumers can enter an online competition to win four tickets to this year's Bestival on the Isle of Wight from 11 - 13 September, staying in luxury teepees.
Once consumers have entered the competition they will be invited to become Desperados 'Die Hard's' and are given a personal log in to the site. The first 100 'Die Hards' will receive Desperados merchandise and users will be able to enter a fortnightly prize draw with prizes including bungee jumping, pole dancing tuition, go-karting and burlesque nights. Users are also encouraged to upload their videos to the gallery and can download wallpapers, widgets and photo frames.