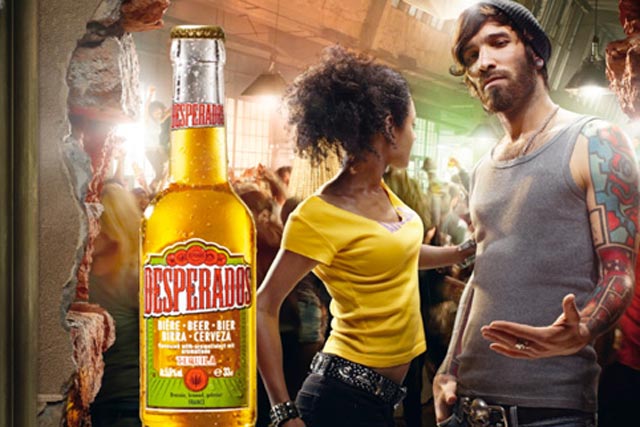 The experiential activity managed by Space includes sponsorship of music and sports festivals, national off-trade support and a large-scale on-trade experiential and sampling campaign.
Desperados will host its own stage at three major UK festivals in 2012: Parklife Weekender in Manchester (9-10 June); Relentless Boardmasters in Newquay (10-11 August) and Relentless Freeze in Battersea, London (26-27 October).
On-trade activity will feature live performances in up to 400 selected pubs, clubs and bars that fit with the Desperados audience.
In addition, there will be a focus on visibility and branding, with premium Desperados merchandise and inventory installed into participating outlets.
AnalogFolk, Desperados' global digital marketing agency, will create a digital and social media campaign that gives it target audience, aged 18 to 24, access to all Desperados experiences.
It will coincide with the launch in July of brand new global website, also created by AnalogFolk, designed for sharing Desperados content from music and sports ambassadors around the world.
The site will feature Desperados parties and events from other countries as well as a short film developed by Desperados global creative agency, Dufresne Corrigan Scarlett.
Starcom MediaVest will be planning and buying online and offline media.
Jason Wills, senior brand manager at Desperados and Tiger at Heineken UK, said: "As a team, we continuously seek to stretch engagement with our Desperados audience through amazing real world experiences and then share those experiences with the widest possible audience within our target group.
"Space and AnalogFolk have created a very exciting plan for 2012, which will meet our objectives and drive the Desperados brand to another level."
Follow Nick Batten on Twitter @NickBatten2