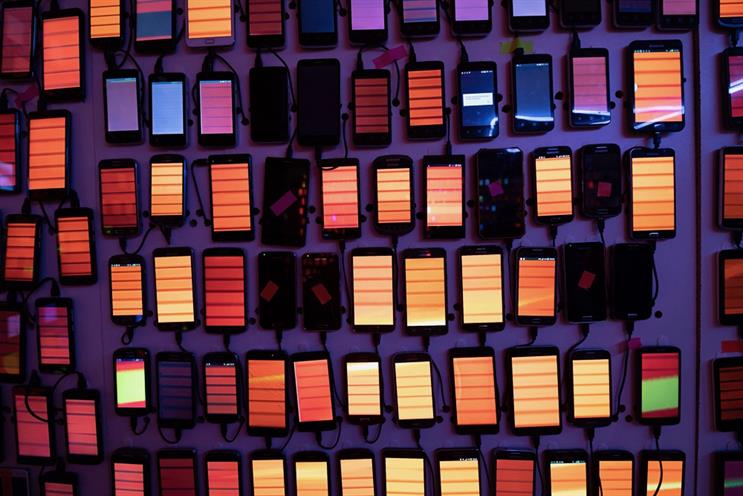 Desperados, the Heineken-owned tequila-flavoured beer, invited people to a house party, got them to give up their phones and then used the screens of the devices to create a light show.
The stunt, by We Are Pi, marked the first event in Desperados' "Epic parties imagined by you", a crowdsourcing campaign that encourages consumers to come up with ideas for parties. Those who want to submit ideas can post on Facebook, Instagram and Twitter using the hashtag #WeAreTheParty.
The first in the series was an idea from Poland-based Karolina Gilon, who felt that smartphones were damaging people's ability to socialise. Rather than simply ban phones from the party, she wanted people to give up their phones in exchange for a free beer, then use the screens to create a wall-to-wall lighting rig.
Supplemented by phones provided by recycling company Moby and iPadRental, the 2,000 devices were wired together so that they could collectively display animations synchronised to the music.
Techno and house producer Seth Troxler created an exclusive track for the event.
Diederik Vos, Desperados' global brand director and chief party curator, said: "Born out of wild experimentation, we have a bold mindset which led us to push the boundaries when dreaming up our latest series of acts.
"Our goal was to ignite the party spirit with creativity and experimentation, but we wanted to give partygoers around the world the opportunity to shape their own party adventures. This led us to co-create a series of epic parties and festivals imagined by partygoers."