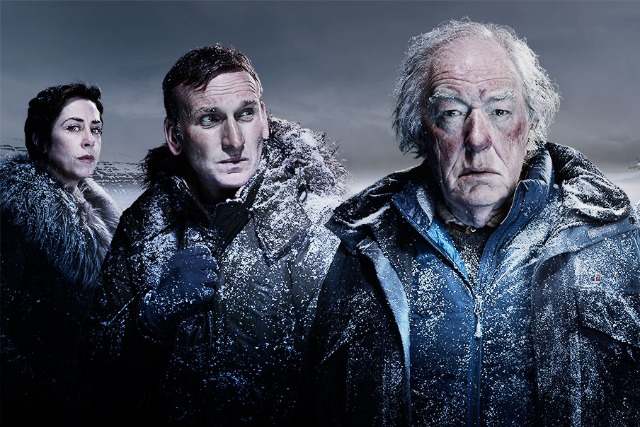 Formerly BSkyB, the company bought Sky Italia and the majority of Sky Deutschland last year in a deal worth £4.9 billion.
On a like-for-like basis, the figures remain strong. Operating profit increased 16 per cent to £675 million in the second half of 2014 on the back of revenues of £5.6 billion, up 5 per cent year in year.
The expanded group now has a customer-base of 24.84 million customers – more than the population of Australia, the home country of 21st Century Fox chief executive, Rupert Murdoch.
Strong growth came from the UK and Ireland as Sky continues to hold the bulk of the Premiership rights alongside drama such as HBO's Game of Thrones and new commission Fortitude.
Jeremy Darroch, the group chief executive, said: "We have delivered an excellent operational and financial performance in our first set of results as the new Sky.
"The strength of our performance in the UK and Ireland shows that our approach to segmenting the market with the complementary Sky and Now TV brands is working.
"Across the board, customers are responding to our investment in more high-quality TV and innovative new services.
"This has resulted in the highest customer growth in nine years, the highest total product growth in four years and the lowest churn in a decade."
Sky UK added 204,000 new customers in the first half of the year, the highest growth for nine years, while growth in Germany and Austria was at record levels, with 214,000 new customers.
In Italy growth was also strong, with 30,000 new customers, the highest growth in three years.
New products like movie rental site Sky Store have also performed well, with revenues increasing 90 per cent year-on-year.
Darroch continued: "Alongside our continued strength in the UK and Ireland, the acquisition of Sky Italia and Sky Deutschland gives us an expanded opportunity for growth.
"Both businesses had a strong quarter, Germany posting its highest ever customer growth and Italy showing resilience with good customer growth in a challenging economic environment.
"Integration is progressing well and we are excited about the potential for the three businesses to be even stronger together.
"The simultaneous launch of Fortitude, our ambitious new original drama, to 20 million customers across all five markets, shows the potential we now have to operate at greater scale.
"This is just the first of many opportunities we have to launch new products and services for customers in the months ahead."
Sky is also moving into new areas like mobile, and has partnered with O2 in a deal that opens the company to offering "quad-play" services including TV, internet, fixed-line and mobile phone.