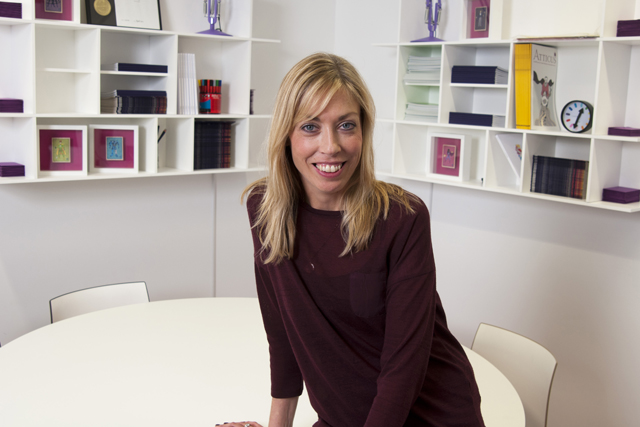 The digital landscape has evolved so much over the past few years that, as a result, the skills we now require have broadened.
I believe the key challenge we face is a greater complex­ity in the skills we are looking for. There is no longer a single handful of skill-sets. We now look for a diverse range of skills that fits into different parts of the mix including cultural and behavioural skills.
There are now different entry points to an organis­ation, so these are no longer limited to academic back­grounds. Apprentice­ships are, therefore, becoming more popular.
The speed and way in which we communicate has also transformed, due to technology. We need people who are used to that pace, and attitudes that are different.
We are also attracting several new recruits across all levels of the organisation who have joined us from non-agency backgrounds. Some have come with a marketing/client-side background, while others have previously worked in the creative and social industries.
Developing talent
Talent now moves more fluidly, and Millennials' desire to stay in the same place and approach
to long-term career-planning differs from previous generations.
In the past we would have viewed a candidate who had moved jobs several times over a period of years as a negative. We are now viewing CVs very differently. Short tenures in roles can signify an active choice that has been made by an individual who has perhaps reached the ceiling and not broken through.
Serving time and getting their feet under the table is less important. We are now measuring capability and output rather than time in the seat.
There are new expec­tations, and while we are wrestling with the old worldview and the new worldview, we should shape career development accordingly.
According to 'The Future Workplace Multiple Generations at Work Survey', 91% of Millennials expect to stay in a job for less than three years.
They don't want to wait; they want to start learning and be challenged and involved from day one.
With this in mind we should look to shorter cycles and surfacing opportunities six months into a new role. We should also offer a bespoke range of training options and, if part of a wider network, both national and international opportunities could be included in that plan. These opportunities should also be discussed and shared with the view to developing careers and experience.
Giving people the support and opportunities to do this is important. By using interns and apprentices as a support layer to graduates, it allows us to free up their time and skills to devote to key projects.
Retaining talent
We see the important relationship between retaining top talent and the growth of the business and believe continuity will strengthen our relationships with clients. We recognise that employees want to enjoy and experience different aspects of life as this supports their wellbeing.
Work is one part of their lives, but it is important that they have the time for other interests. Offering the support and opportunity to pursue self-development, for example by giving the time or financial backing for something they really want to do outside work, can be invaluable.
We have seen a number of our employees either transfer or spend a secondment client-side. We look to our clients and suppliers for these potential secondments, where graduates can develop a different perspective, which can be shared with others to continuously improve our offering or service.
Working with training providers or inspirational thought-leaders we can deliver training that is relevant, interactive and can influence behaviours. We collaborate with organisations such as RADA to help develop confidence and presentation skills, coaches who develop self-awareness, which is essential for leadership, and host a series of regular events with inspirational speakers.
In 2010 we launched our Future Leaders programme, which is open to all our account managers, and tailored to develop the skills and behaviours we have identified for our future talent.
---
Jenny Healy is head of talent development, Mindshare