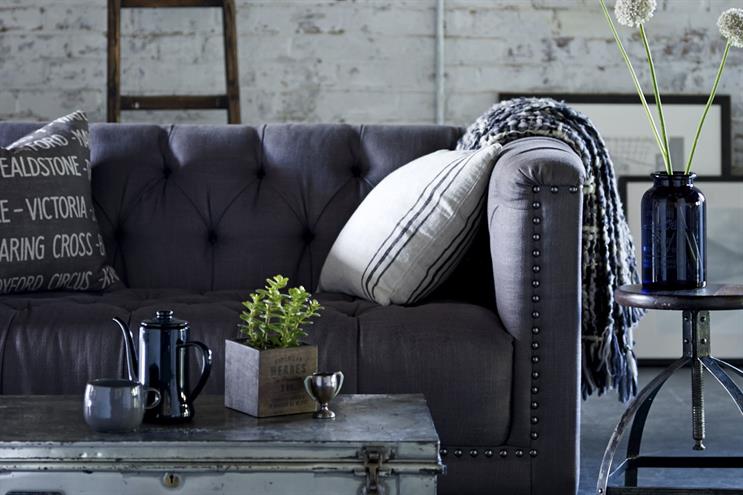 DFS, the furniture retailer, is creating a dinner party experience with MasterChef 2018 winner Kenny Tutt.
The "Staying Inn" activation takes place in a warehouse in Bermondsey, London, this weekend. DFS is working with interior design company 2LG Studio to create six dining and lounge spaces built around a bar to showcase the latest sofas from the brand.
Tutt will curate a bespoke three-course menu comprising dishes that people love to enjoy at home, such as fish pie, pork shoulder stew, raspberry meringue pie and baked cheesecake. Guests will be able to indulge in cocktails to kick off the evening.
DFS has also partnered online magazine The Pool for workshops on how to host a book club at home, "sofa-yoga" and brunch cooked by Tutt.
The experience runs between 25 and 30 October. DFS is working with PR agency Teneo Blue Rubicon to deliver the activation.
Toni Wood, chief marketing and commercial officer at DFS, said: "The way we are using our homes is changing all the time. Our own research has highlighted that 40% of Brits are going out less than they did five years ago and 60% prefer to spend their Friday and Saturday nights staying in.
"So, today, our living spaces need to fulfil a variety of roles – they are an expression of our individual tastes and style, they are entertainment spaces and dinning spaces, they are also family spaces where we come together to hunker down, relax and get away from the hustle and bustle of modern life.
"We created 'The Staying Inn' to inspire our customers and show that it's possible to create spaces that blend form and function."