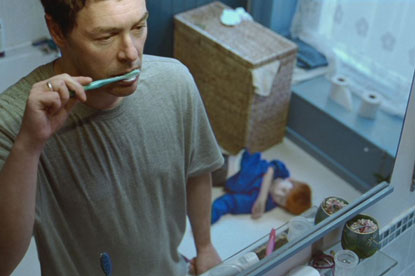 The NAO yesterday published a report, called Improving Road Safety For Pedestrian And Cyclists In Great Britain, examining the effectiveness of the department's spending on improving road safety.

As well as finding that the number of deaths among pedestrians has fallen by 36 per cent since the mid-90s, it also says that while the DfT has "developed media campaigns through its Think! campaign to change the beliefs and attitudes of road users... it is not possible to connect them directly to reductions in road casualties".

The DfT responded by saying that its campaigns could not be measured so simply because its advertising is based on changing attitudes and behaviour.

A DfT spokeswoman said: "Our Think! campaigns are hugely valuable in communicating important messages about road safety and independent research shows that they are very effective at raising awareness among target groups."

She added: "The 'Julie' campaign, which aimed to get across the message that a rear passenger not wearing a seatbelt can kill the driver in the event of a crash, saw the use of rear seatbelts increase by 23 per cent between April 1998 and April 1999 following the adverts being broadcast."