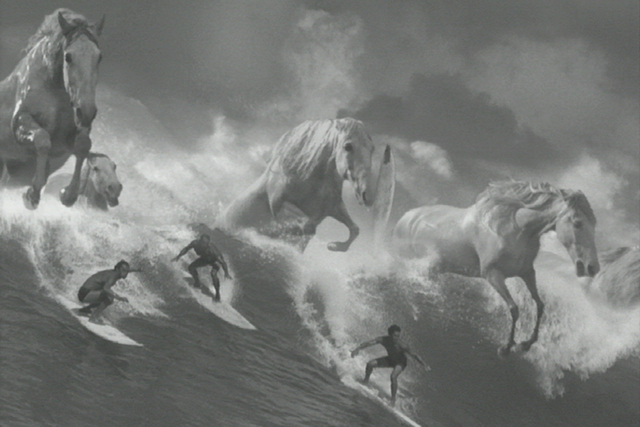 When a big brand owner summons its agencies to a meeting at which the core message is 'more creativity please', the reaction can range from delight to a sceptical 'believe it when I see it'.
Q&A with Diageo's Matthew Barwell
Diageo's agency planners, account handlers and creative directors will have experienced both sentiments when they heard such a rallying cry from the global drinks company at its Park Royal HQ last month.
Andy Fennell: My creative dilemma
Its attempt to raise the creative bar to aim for '10 out of 10' is 'great news for us', according to one Diageo agency director. Yet theories abound as to why the owner of Guinness, Smirnoff, Baileys and Johnnie Walker felt the need to issue such a call to arms at this time.
Frustration
The initial reaction was to point to Diageo's once bulging, but now almost bare, awards cabinet. The most recent Diageo brand ad to register in The Gunn Report's tally of award-winners was the Johnnie Walker clip 'The Man Who Walked Around the World', ranked ninth in the Gunn 2010 Film/TV table.
'There is a sense of frustration at Diageo. It has some of the most epic brands on the planet, but it doesn't have the most epic ads,' said another agency director, who attended one of the Park Royal meetings.
There are claims that Diageo is reliant on pre-testing, with observers highlighting the most recent Guinness ad, 'Cloud', as an example. 'It failed to dispel doubts that there was no successor to "Surfer" or "Evolution",' says Mark Fiddes, founder of creative consultancy Yourbrand2 and former executive creative director at DraftFCB.
Matthew Barwell, marketing and innovation director of Western Europe for Diageo, denies the company has developed 'a strict regime of pre-testing all work' (see Q&A, below) but acknowledges the danger of having a 'safety net that can at times stifle brilliant creative'. He insists the push for '10 out of 10' will remove that net.
Commercial motives
Barwell also reiterates Diageo's belief 'that brilliant work drives great business performance', hinting at a more commercial rationale for the drive.
While Diageo's global sales for the year to June were up 10%, with pre-tax profit tripling to £3.1bn, growth is coming in emerging, rather than mature markets, where Bacardi and Pernod Ricard provide tough competition. Marketing consultant Helen Edwards agrees the news is 'a recognition that Diageo's competitors have enhanced their capabilities' in marketing and NPD.
The suggestion that 'shooting for 10' may be interpreted as 'creative luvviness' is dismissed by agencies contacted by Marketing.
As one director says: 'The stronger your brands, the more compelling your argument with big multiples that they are "must stock", and hence the bigger your margin.'
Q&A - MATTHEW BARWELL, MARKETING AND INNOVATION DIRECTOR, DIAGEO WESTERN EUROPE
What does Diageo mean by 'Shooting for 10'?
We have a deep belief that brilliant work drives great business performance, particularly in a category such as alcohol, where there is high emotional engagement.
'Shooting for 10' is a rallying cry and it is something to stand behind as a business - being committed to delivering brilliant, breakthrough creative work.
To do that, you also need to accept that sometimes you get it wrong, and expect that at times you might get a three out of 10, but that is better than getting steady sevens every time.
What impact will such an initiative have on the practical side of marketing?
It's a great message for our staff, and our agencies. All the way through the process you need to ask whether you have really got the best brief - is it simple, clear, inspiring, rooted in an insight? Have we got the best creative teams working on our business all the time? Do they all feel the same enthusiasm and commitment?
There are practical steps we've taken. You want to engage your teams, put out a rallying call. We've engaged our agencies openly about what we're trying to do.
We're committed to being recognised for having a great creative reputation.
Not going after awards for the sake of awards, but realising that there is a strong correlation between award-winning work and business success.
What 'problem' is Diageo trying to solve with this initiative?
It wasn't that we thought our work was poor. More that, if we can raise standards further, then it will, of course, pay off.
When you look at the work Diageo has produced in the past 10 years and beyond, with brands such as Guinness, Baileys and Johnnie Walker, we have a good reputation for consistently delivering great work.
What does this mean for Diageo's marketing 'toolkit'?
We've had something called the 'Diageo way of brand building' that we created about 12 years ago. Over that time we've refreshed it once or twice, to take into account the digital revolution and changes in the way consumers engage with brands.
We have just evolved it again, to make it consistent with the goal of all our work being '10/10'. We wanted all of the tools and training to be focused on delivering great work.
We've probably removed some of the safety nets a little bit. There's a risk, when you have a programme like we do, that it's a safety net that can at times stifle brilliant creative. By simplifying it, we've tried to free up our people and agencies, to focus them all.
What will the impact be on the pre-testing of creative work?
We're not radically changing our philosophy. We believe that great creative comes from great consumer insight, but also through having more of your research invested earlier in the process. We don't have a strict regime of pre-testing all work. We would rather get great insight and then work with people who understand their brands and their craft, and test where it's relevant to improve the output.
Interview by Alex Brownsell
MY CREATIVE DILEMMA
Andy Fennell, chief marketing officer, Diageo, tells of a creative predicament (from Marketing/Yahoo! interview, November 2010)
'"Swim Black" (an ad made in 1998) was the story of an Italian swimmer racing against a pint of Guinness being poured. The hero was a 75 year-old man and I remember saying to the (Abbott Mead Vickers BBDO) creatives: "So for this cool brand, that's going to be consumed by 20-year-olds, we're going to have a hero who's 75?" In the end we went for it, and he turned out to be very relevant to young people.
'You have to make judgements like that if you want to deliver great marketing. The marketing director is the only person who can take on board what the customers are saying, what their boss is saying and, in the end, say: "It's my call and this is the right thing to do and it will drive growth."
'Leaning on research at these times is not my style. What the consumer says is useful, but it doesn't replace the need for judgement. The consumer isn't the decision-maker - we are.'