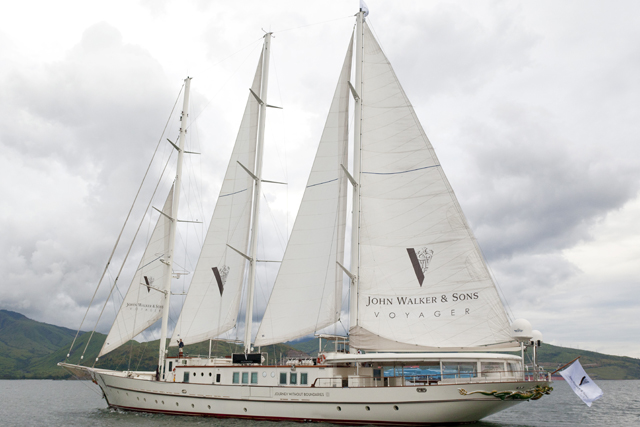 The 1920s-style yacht, which set sail in Shanghai in September, travelled around Asia for six months before starting its European leg in May from Portofino, Italy. Its final stop will be Edinburgh, the birthplace of the brand almost two centuries ago. The Voyager docked at Butler's Wharf, near Tower Bridge, this week .
As part of its European tour, the yacht will host a series of events, brand experiences and mentoring sessions aimed at "celebrating Europe's place as the home of progress and innovation".
These will be targeted at influencers, discerning consumers and the drinks company's customers. The activity will also promote John Walker and Sons Odyssey, a new super-premium triple malt which retails for £580.
John Kennedy, president of Western Europe, Diageo, said: "Europe remains today the luxury capital of the world, with recent figures showing that consumer spending on luxury goods in Europe is higher than any other region globally and it is growing year on year.
"There is great confidence in the luxury market here, thanks in part to a new wave of emerging and international consumers.
"John Walker & Sons Voyager is a fantastic way to reach consumers – it is an exceptional platform that will help to further establish and extend our luxury credentials."