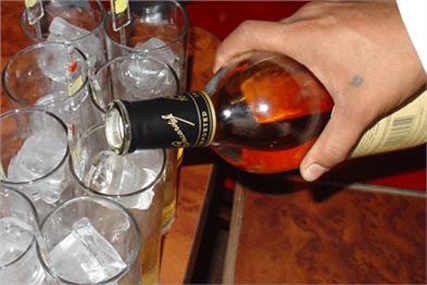 Smirnoff will roll out the second phase of its "Be There" campaign in the pre-Christmas period. The drive will span TV, social media and experiential activity, with the aim to give people "unforgettable experiences" and the opportunity to say "I was there".
It follows Diageo's reports of weakened sales in Western Europe for the year ending 30 June, with net sales down 2% and operating profit falling 1%.
In December, the makers of Smirnoff will continue to drive investment in the vodka category with its £25m marketing budget, through a TV campaign. Using its "Why Compromise?" strapline, unveiled in October, the brand will promote the vodka brand to motivate sales throughout winter.
Outdoor advertising and sampling will be launched in 16 key cities to drive awareness of the entire range, including Smirnoff Lime, Smirnoff Green Apple and Smirnoff Blueberry, its new addition.
Diageo will also plough £4.5m into its Baileys brand for the launch of its new Hazelnut variant while a £4m advertising campaign for the entire cream liqueur range will run from September to December.
Two TV ads will promote Baileys' Original as well as the new flavour. They will be supported by cinema and video-on-demand advertising and bolstered by digital activity.
Diageo GB will also be revealing its winter campaigns for its Gordon's, Bell's, Reserve Brands and Guinness brands.