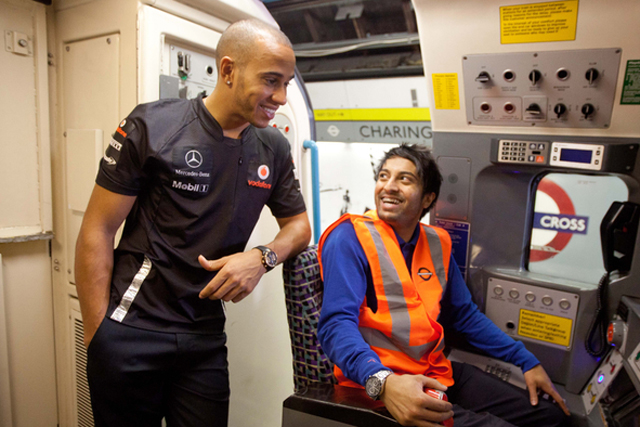 The two-day hackathon, to be held on 8-9 November, will bring together up to 60 participants from across the UK and Europe. It will challenge them to create digital tools that "blend into the social flow of people's lives, enabling them to act in the moment and avoid excessive drinking and drink driving".
Syl Saller, chief marketing officer of Diageo and hackathon judge, said: "We can't overstate the role and value of technology in creating the breakthroughs that will shape the future of our industry. We started Diageo Technology Ventures to experiment and innovate with emerging technologies, and we are bringing the same innovation mind-set to encourage people to drink alcohol responsibly."
Saller admitted: "We are passionate about this area, but equally we know that we don't have all the answers... Who knows what that solution will look like, but that's what the hackathon is for."
The winners of the hackathon will be determined by a panel of judges including Diageo chief executive officer Ivan Menezes, chief marketing officer Syl Saller and Nicola Mendelsohn, non-executive director of Diageo and vice-president of Facebook EMEA.
The winning team from the weekend will be invited to pitch their idea to Diageo Technology Ventures on 21 November for a chance to bring it to life through a $100,000 pilot with Diageo.
The hackathon is held in partnership with Founders Forum, a network of Europe's digital and technology entrepreneurs, and EF, a school for technical entrepreneurs.
Brent Hoberman, co-founder of Founders Forum, Lastminute.com and Made.com, said: "Technology plays an increasingly important role in the choices we make about how we live our lives. Harnessing the considerable digital talent across Europe to tackle an important societal challenge means we will see great ideas that work in real life, not just on paper."
Interested parties can apply to register for the hackathon at http://www.joinef.com/good-night-hack-diageo/
Those who cannot attend but have an idea can submit them on https://www.f6s.com/responsibledrinking2014.
Read next