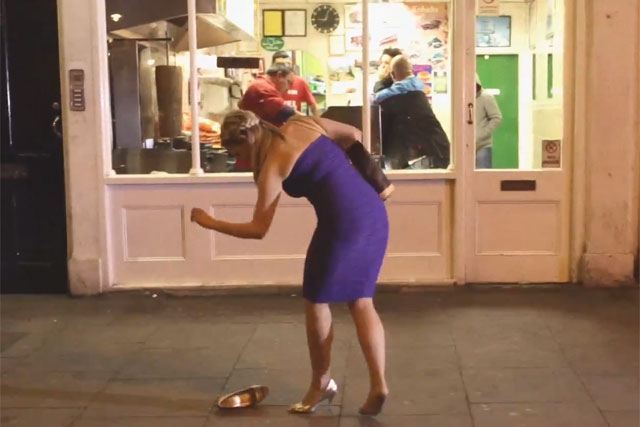 The drinks giant, which owns Smirnoff, Captain Morgan and Guinness, aims to reach more than one million young people across Europe to help them think about whether their drinking habits are healthy and safe.
Diageo said the campaign has been informed by insights on the most effective means to engage with young people. The first strand of the campaign is a video showing some of the after-effects of drinking too much on a night out.
Malcolm D'Sa, marketing innovation director for Diageo Western Europe, said: "We are deliberately using humour to catch people's attention. Responsible drinking campaigns in the past have tended either to preach or to scare. There is a place for that type of message, but we began this campaign by looking at where young adults communicate.
"We know that drinking to excess is a serious issue – but our primary concern is to be effective. The message, that drinking can have harmful consequences, is still in there and it is a strong message. We've just approached it in a different way."
Diageo has a history of responsible drinking campaigns and was behind the first ever responsible drinking TV campaign by a drinks company – 'The Choice Is Yours' – in 2007.
The campaign will launch in the UK before rolling out to Ireland, Germany, Denmark and the Netherlands.
The 'Think How You Drink' campaign will also feature as part of Diageo's other responsible drinking initiatives over the next 18 months, including during Fresher's Week and via the 'Ask Dave' alcohol calculator that helps users keep track of their drinking.