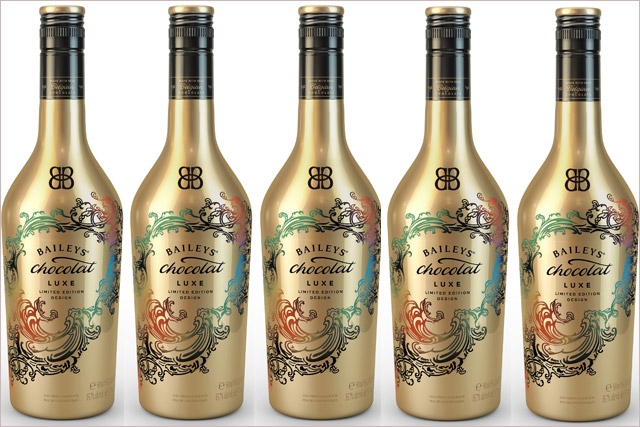 The move is part of Diageo's plans for its various brands, including the launch of a limited edition Baileys gold bottle.
Diageo is embedding technology into its outdoor advertising for Haig Club, the whisky brand it developed in conjunction with David Beckham and Simon Fuller.
Haig Club will run two phases of poster activity, which will target consumers over the age of 18 in London, Glasgow, Liverpool, Newcastle, Manchester and Birmingham.
A spokesperson for Diageo said: "Our mobile messaging is geofenced to only be displayed when a mobile user is within a certain proximity of an out of home (OOH) panel.
"This essentially provides the consumer with a dual-screen experience where they are consuming the OOH message and then prompted with a chance to buy or view more content through the mobile ad."
Haig Club is also running TV advertising that is first appearing on YouTube. Diageo hopes that the combined activity will reach 40 million consumers.
Baileys
Meanwhile, Baileys is innovating with the launch of a limited edition Baileys Chocolat Luxe gold bottle, which goes on sale from 1 November. Its launch off-trade will be supported by point-of-sales activity at retailers, particularly around Christmas and Easter.
The group is ploughing its biggest on-trade investment into Baileys in over a decade, fronting the push with a £3.5m ad campaign aimed at getting more women drinking the liqueur in pubs and clubs, a strategy it hopes will also drive off-trade sales.
Baileys, which is celebrating its 40th birthday this year, is placing greater emphasis on encouraging more women to buy the drink in pubs and clubs, having traditionally shaped its marketing around at-home, or off-trade, drinking.
Baileys is typically bought on impulse in supermarkets, Diageo said, but research found that women are 2.4 times more likely to buy a particular drink off-trade if they have consumed it recently on-trade in a pub or club.
Smirnoff
Plans are also afoot for Smirnoff. Diageo is supporting the vodka brand's "Filter" ad campaign with a packaging redesign across Smirnoff 21, Smirnoff Ice, Smirnoff Gold and Smirnoff pre-mix cans, to increase shelf-standout. New products will include Smirnoff Cosmopolitan and Smirnoff Moscow Mule.
Other innovations include a "Smirnoff Remix" machine launched in pubs and clubs. It will allow licensees to create 150 flavours of vodka shot.
Karen O'Shea, Smirnoff marketing manager for western Europe, said: "Smirnoff will also be focusing on building their association with electronic dance music and festivals, aiming to provide consumers with a great drinks service, and take the hassle out of good times.
"Smirnoff will also partner with Spotify to create 'filtered' playlists and collaborations with like-minded DJs to create a series of music videos and interviews."
Read next