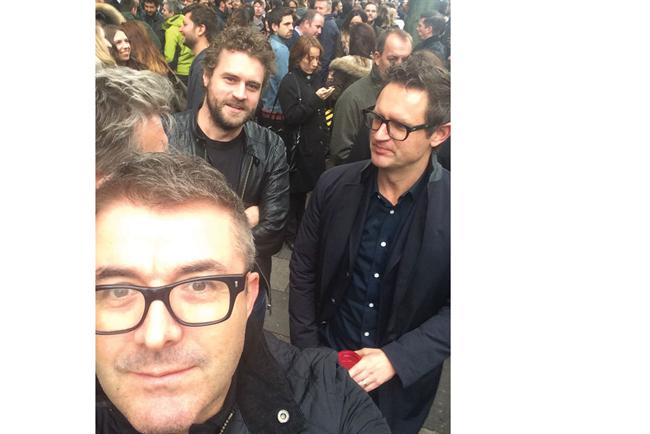 On the day of the launch, the agency got into a bit of a flap after the fire alarm went off, leaving all the staff huddled in the icy cold climate. OK, we'll stop now.
John Lewis prepares for a new superstar…
One person who wasn't too worried by all the commotion was the spot's copywriter, Daniel Fisher. His mum became a local hero on her home turf of Newcastle this week after telling John Lewis staff, while purchasing a dozen Monty penguins at the local branch, that her son was behind the ad. In a matter of minutes, the store's local PR manager got five photographers to take a picture of her surrounded by Monty and Mabel teddies. She will now feature in John Lewis' magazine, as well as in the city's The Journal and The Chronicle.
…but it looks unlikely to be the real Monty
However, not all of Fisher's family are happy with the ad. His cat, whom Monty was named after, does not look best pleased with the spot. Maybe it's because he realised that the penguin was only CGI and not in fact his dinner.
Adland and tech not always a great match
Who doesn't love a good wind-up? At Campaign towers, we certainly do – so imagine our joy when a trailer for a new comedy prank show called Bad Robots showed up on our screens. What made this programme even more exciting is that it featured Wunderman's very own global client development executive, Mark Cheng, who had a meltdown after being pranked by a machine designed to drive him up the wall. Watch the trailer at www.campaignlive.co.uk and catch the show on E4 on Tuesdays at 11pm.