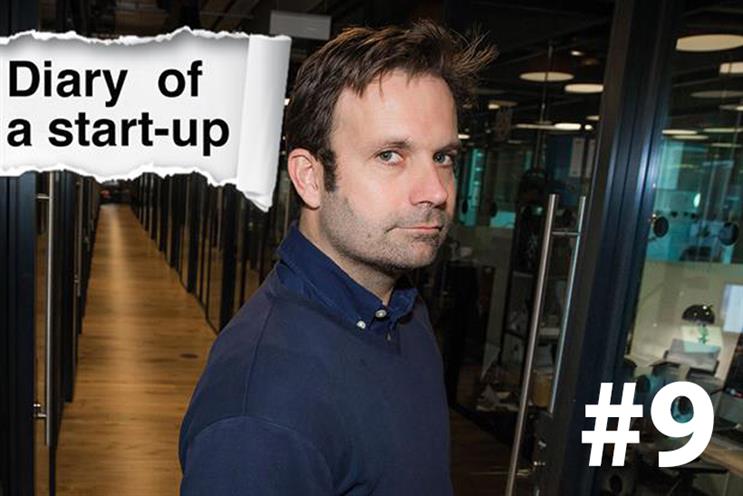 So I thought I'd take the opportunity to list the ten biggest things I've learnt in that time:
Culture is the single most important thing in your business, it's not a pawn in your PR repertoire, it has to be true and authentic. It needs investment above all other things even as a start-up.
Make sure that you surround yourself with a couple of people that absolutely cannot do what the other person does… with a small team you need as many skills as possible.
Don't be afraid to be controversial or challenging but make sure that you can back up your position with proof of what you are doing to address the issue.
Avoid putting your eggs into one basket. The soothsayers of our industry keep hailing their "next new agency model". It's bullshit, there is no such thing as an agency model, you need to prove yourself as a business that can work in a variety of ways with a variety of clients and partners. It's complete madness to hook yourself into a single "so-called model".
Say no… lots. A new business is a vulnerable business and the company you keep is critical to your personal wellbeing (yes personal). If your clients don't respect your own growth as much you do theirs then walk away and leave them to be someone else's problem.
When you are small and represent limited immediate return (or indeed limited immediate risk) to others you quickly learn who your friends and enemies are. Remember who those people are – let the behaviour of your enemies drive your motivation while your friends give you your belief…when you are small the two extremes of both are bloody intense but bloody important.
If you believe in something lock it into your DNA. To us it was complete transparency and we've got 100% of our clients operating on an ISBA-endorsed contract.
Find yourself a very tight group of like minded partners for whom it's a clear win win to work together. We wouldn't have won the SkyBet comms planning gig without creative agency WhoWotWhy – they wouldn't have won the creative pitch without us.
Only work with the people you like and respect. First impressions and gut feel overrides all else. We really liked Lily's Kitchen from the start, they really liked us… we will do more for each other as a result.
Finally, if an opportunity ever comes your way to do something like this…do it. There's a lot of opportunity out there for people who want to take risks and make a difference.
It's been great fun writing this diary and it's hopefully given people a lens on life at "the Cow".
With a bit of luck and a lot of endeavour you will see us go from strength to strength as we continue to be a business that's disrupting the status quo by solely concentrating on delivering work that works for our clients.
Who would have ever thought of that, hey?
Henry Daglish is founder of Bountiful Cow