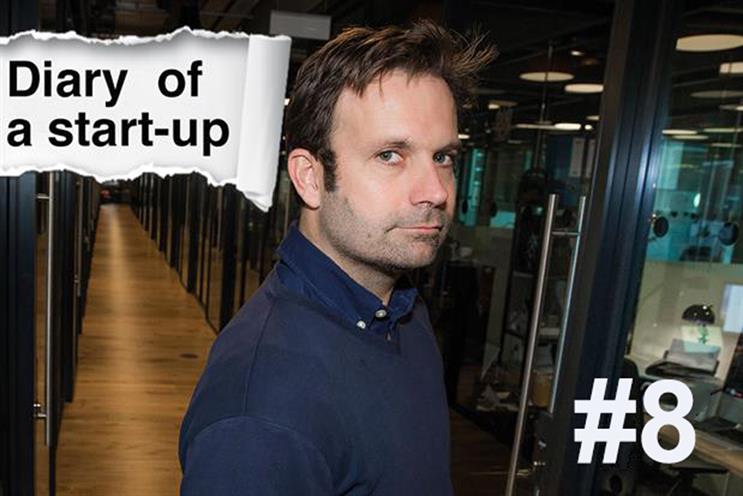 I can't believe that we are now over six months old and I have even managed a holiday.
It was an amazing feeling to be on the flight home a couple of weeks ago without that impending dread that's conjured up when reading various emails "raising concerns" and the subsequent display of some of the best blame-dodging and finger-pointing known to man. None of that.
For the first time, I was flying home happy. Admittedly, our recent SkyBet win might well have had something to do with that feeling.
From the outset we've been obsessed with delivering a beefy strategic capability that marries creative and media. And here's a client who is actually paying for that exact skill set that's built directly into the amazingly simple and exciting offering from WhoWhotWhy with whom we have partnered.
We are two like-minded businesses, coming together to do great work for one of the market's most powerful and innovative brands.
And, at the other end of the scale, we have secured a significant performance-driven business that's genuinely excited by the proposition of our close working relationship with BlackWood7, the artificial intelligence media agency.
It's a multi-million pound piece of business where advertising directly drives its business performance and where an immediate change of agency is not taken lightly.
Magic and maths, man and machine, art and science, whatever we try to call it… it means little if you don't have the proof points and it means nothing if you don't do as you say.
And with that, all of a sudden, we are moving offices for the third time as the Cow shifts into a phase of delivering on our promises. The hard work really starts now.
If anyone had told me we would be where we are now so soon, I'd have bitten your arm off amid a gushing frenzy of soppy gratitude to those around me that have helped make this happen.
You know who you are. Thank you.
---
Henry Daglish is founder of Bountiful Cow