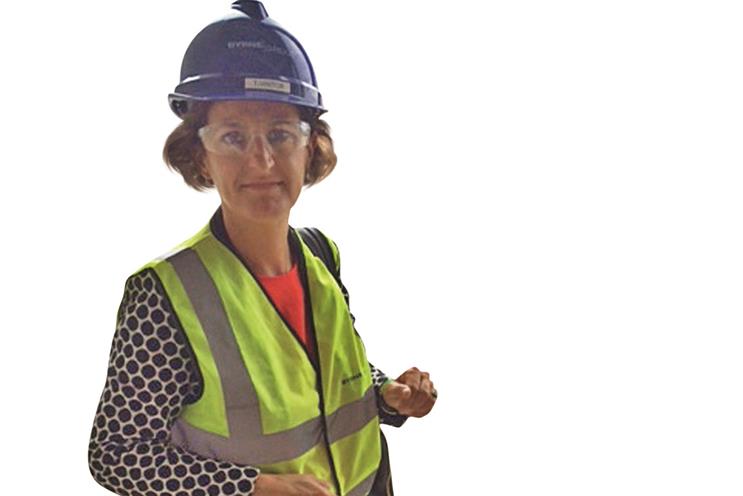 Annette's on a trip
Annette King, the newly promoted UK chief executive of Ogilvy Group, is understandably keen to see how building work is progressing on her new demesne, so popped down to Sea Containers House on a site visit last week. Perhaps overestimating how things had progressed (a familiar enough feeling for many), King didn't arrive appropriately attired, instead sporting an Ogilvy red dress and smart jacket. Building regs required her to don a pair of high-visibility trousers and bib with the result that she looked like she was going to a particularly bizarre rave, circa 1988.
Jack Croft and Stacey Bird… you're hired
In the spirit of spreading love and peace, Diary is delighted to announce to the young team of Jack Croft and Stacey Bird that they have been successful at landing a job at 4Creative. This may come as a surprise to the duo, as Channel 4 wanted them to read about it first in the pages of this magazine rather than via a boring old letter. Croft and Bird, who were named Most Promising Newcomer at the Creative Circle awards in March, join as a junior creative team. Let's just hope they now accept the offer.
An Ofcom document you'll want to read
Ofcom seems an unlikely crucible of creativity, so Sarah Evans' achievement as the first winner of The Winston Fletcher Short Story Prize is perhaps that little bit more remarkable. Evans, a consumer policy manager at the regulator, was presented with the award at a ceremony to honour the life of the legendary adman Winston Fletcher for her short story Acclimatising. Next year's competition will be open for entries shortly. To read Evans' award-winning story, visit campaignlive.co.uk.