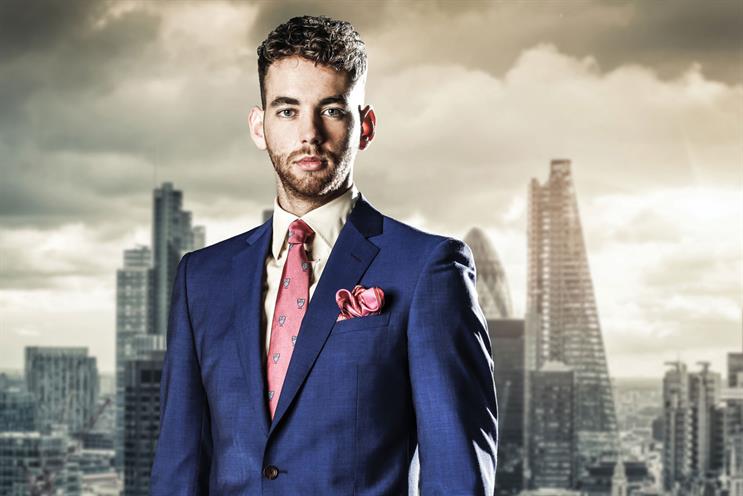 But things didn't quite work out. Goodwin, who was hoping to start a fashion business venture with Lord Sugar, was sacked after declining to take up the project manager role. After a woeful performance from the male team, Sugar fired Goodwin, calling him "deadwood". Goodwin made clear in the taxi home that he didn't agree with the decision. Is it safe to assume that Amscreen, owned by Sugar's son Simon, won't feature highly on any future plans signed off by Goodwin?
Bargain ECDs on sale
Calling all agencies and clients. This is your last chance to get two executive creative directors for the price of a placement team for a day. Chris Bovill and John Allison, 4Creative's ECDs, are going back on placement to raise money for Cancer Research UK. See if this pair still has what it takes to crack those tricky briefs (and, if not, they are willing to make tea or be general office gimps). Make them work their senior arses off, humiliate them or get revenge. Raffle tickets cost £150, with all proceeds going to Stand Up To Cancer. E-mail 4creative@channel4.co.uk for more information.
Letter from old friend
A sweet and rather extraordinary story, this. A personal association with the IPA that stretches back 75 years – see this letter sent to Paul Bainsfair.
"Dear Paul, Thank you for your sad letter re the death of Nick Phillips. I never met Nick but know of his good work through my friend and former co-director John Oldfield, who will be known to you.
Now: I joined the IPA agency Heslock of Leeds in February 1939. I passed the institute's written exams in 1958. I became a fellow in the early 70s (the certificate is in the attic), largely due to my service on the President's Committee, where I acted as the Yorkshire liaison officer at the time that the unions were being particularly aggressive.
Now aged 90, still fairly active (just chopped down a tree), I wonder if any other member has an association with the IPA from 1939 to 2014? I don't want a gold watch (have one) or a free dinner, but would be most interested in your reply.
Yours sincerely,
Ron Pearson
PS. Excuse lousy writing – typist on hols."
Please contact Diary if you know the answer and we'll pass the message on.