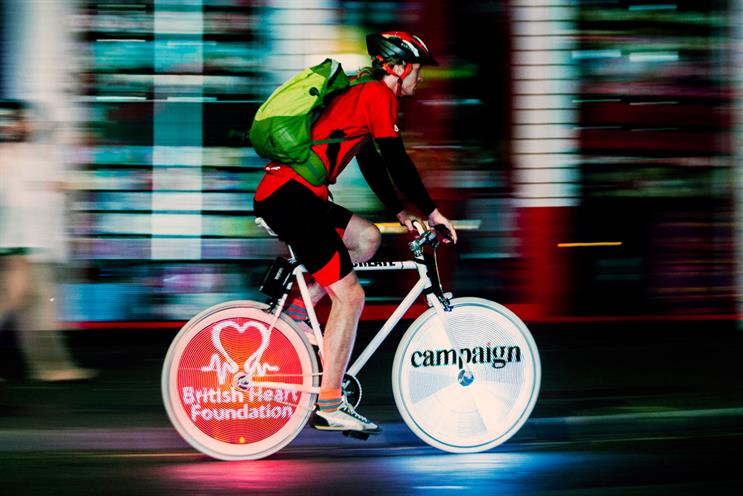 The Campaign logo was projected from the bicycle's front wheel in the London to Brighton Night Ride thanks to bike advertising company Old Bond who pitched the technology on the BBC show last year.
The cyclist, supported by Campaign, rode the 60 miles in support of the British Heart Foundation, whose logo was projected from the back wheel.
The Night Ride featured cyclists pedalling from Clapham Common throughout the night and finishing at Brighton sea front.
The video bike ad technology has previously been used by brands such as Samsung, General Electric and Intel.