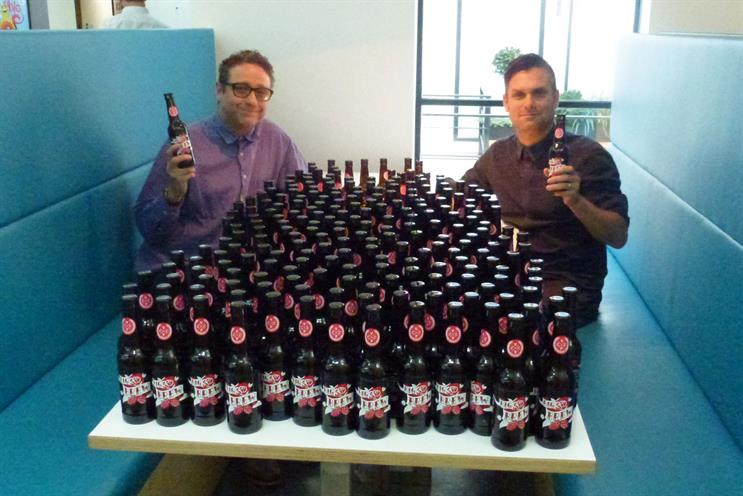 While Campaign has no indication that this was done in anything other than the spirit of camaraderie, it would appear that not all the recipients were delighted with their delivery. One agency in particular – Gravity Road – took such exception to the gesture that they sent back their crate along with some of their own beer, which was long past its sell-by date. Turns out it is better to give than to receive.
All love at Trinity Mirror
Trinity Mirror's attempts to ingratiate itself with Maxus – which won Agency of the Year at the other big event of last week, the Media Week Awards – was rather more successful. The Trinity Mirror folks arrived at the Maxus office bright and early the morning after the night before with a camper van to cook hundreds of rashers of bacon, accompanied by a rather less welcome brass band. The entire shop turned out to toast their success with a glass or two of Buck's Fizz. Trinity Mirror even cover-wrapped that day's Daily Mirror with a "Maxus scoop Agency of the Year" headline. Nicely done.
A new kind of auction
Well, full marks for trying to Stephen Yates, a student at the School of Communication Arts. When challenged by the dean, Marc Lewis, to use eBay to raise funds, Yates decided that he would go rogue and offer help and insider secrets on how prospective students could gain a place at the oversubscribed school. It was a nice idea – the money raised would have gone to the school and the charity Commercial Break. It's a shame that, at the end of the bidding process, no-one had thought it was worth the £5 starting bid – perhaps those kids really do find Google more appealing.