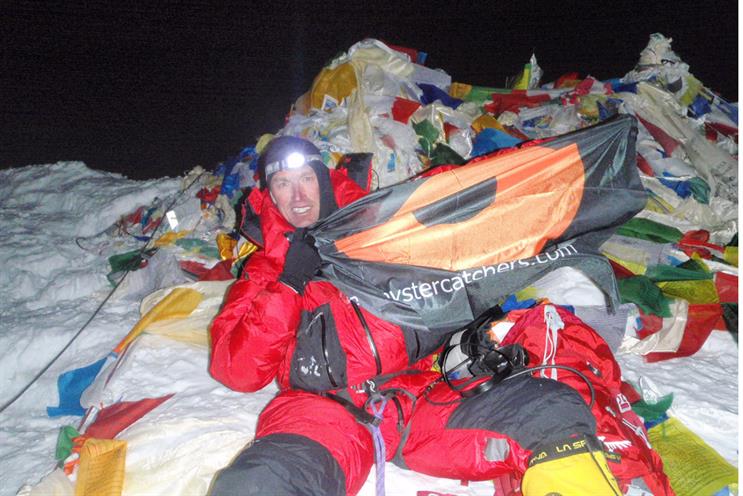 And to celebrate his partnership with marketing intermediary Oystercatchers, Kenton even tucked the company's flag into his pack to pull out as he reached the top of Everest.
Kenton – who lectures as part of the recently-launched Oystercatchers Academy – has now made it to the summit of the world's highest mountain a finger-freezing 11 times.
Not content with his partnership with Oystercatchers, Kenton said he loved working with the team so much that he "thought the best way to show this was taking their flag to the summit of Everest". Campaign is pretty impressed with this resolve – an extra Mars bar immediately sprung to mind – but we are no Everest climbers.
Kenton successfully climbed Mt Nuptse (7,861m), Mt Everest (8,848m) and Mt Lhotse (8,516m), the three mountains that make up 'The Everest Horseshoe' a few days before the 60th anniversary of the first successful Everest summit ascent by Sir Edmund Hillary and Tenzing Norgay on 29 May 1953.
Suki Thompson, Oystercatchers managing partner, said: "Kenton is one of the most inspiring people you can meet – with a passionate belief in partnerships. When he offered to take our flag to the roof of the world as a sign of his partnership with Oystercatchers, we quickly said yes!"
If you have a diary story please email magda.ibrahim@haymarket.com