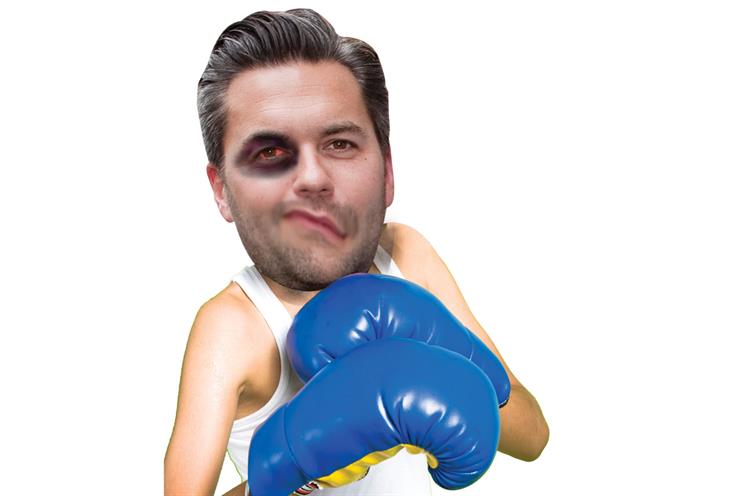 And the first rule of Grey's Fight Club is… if you're going to write well-meaning articles about females and creativity, be prepared for a bit of a bruising. As Nils Leonard will testify, advertising is a hardcore business. Luckily, Grey's chief marketing officer, Cat Davis, has signed up the former international kickboxing champion Sean Hayden to toughen up staff with lessons in the agency's reception. Leonard may find them useful next time he stands up for women in creative departments.
Wait your turn, CHI
One of the best things about being in advertising is the cool shoots. We can only imagine how much CHI & Partners' young creative teams were looking forward to their visit to a state-of-the-art vertical wind tunnel in Belgium as part of the new Argos campaign. Alas, there was no time for anyone to play in the machine – and barely time for CHI to shoot the ad – once the Russian oligarch who part-owns the facility showed up with his girlfriend and commandeered it for a couple of hours. But then, what's the point of being a billionaire if you don't enjoy yourself every once in a while, eh, Sir Martin?
The noisier the better
Stephen Miron, Global's group chief executive, joined the company's founder and executive president, Ashley Tabor, the programme chief, Richard Park, and the DJ David Guetta to raise more than £1 million for disadvantaged children last week. Global's brands – Capital, Capital XTRA, Heart, Classic FM, LBC, XFM, Smooth and Gold – united for a day of fundraising for the new charity Make Some Noise. Miron and Tabor took a lead role in the initiative, which included the DJs Lisa Snowdon, Jenni Falconer and Emma Bunton, as well as guests such as Olly Murs, Nick Clegg, Andrew Castle and John Bercow. Plans are already in motion for an even bigger Make Some Noise day in 2015.