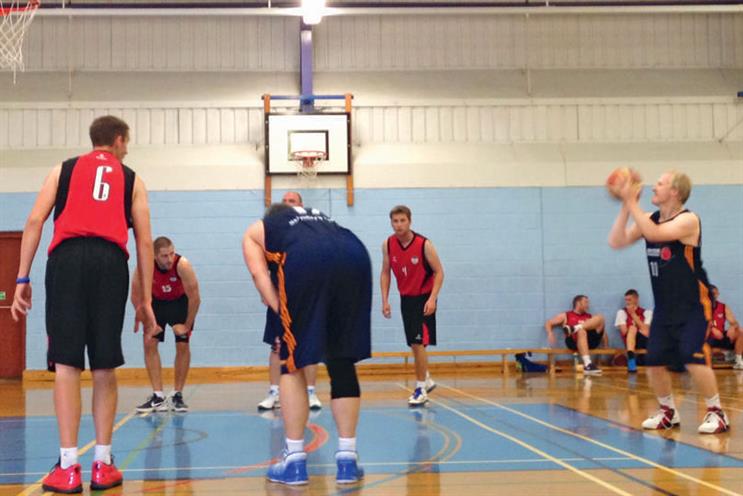 The taller they stand, the harder they fall. So spare a thought for Russ Lidstone, the 6' 4" Devonian chief executive of Havas Worldwide London. Lidstone – a serious basketball player in his youth, having played in the national league and for England juniors – joined his old team, the Torbay Tigers, for a reunion game last weekend. And, despite a gap of 20 years, Lidstone took to the court and wooed the crowds… until the third game of the tournament, when he pushed to make a "big baseline move to the hoop" but was felled by what he thought was a hard kick to the leg. But it wasn't the actions of a rival sportsman, rather a snapped Achilles, that left Lidstone in A&E dosed up on morphine, gas and air, with hopes of an NBA career now lying in tatters.
Another bad week for TV pensioners
A little bit of everyone's childhood seems to die each week with the recent revelations in the press, so what to make of the news that another group of elderly TV personalities have lost their jobs? So it's farewell to Wonga.com's Betty, Earl and Joyce, whose bizarre relationship is best left unexplained. The incoming Wonga chairman, Andy Haste, has said the puppets would be scrapped as part of a review into Wonga's advertising, as he didn't want "anything which inadvertently attracts children". Does he know something we don't? Either way, they won't be missed.
Attention-seekers: M2M needs you
It was inevitable that M2M had to do something rather different when looking to hire someone to work on Paddy Power. After all, this is a brand that had its TV ad showing a hitman shooting "chavs" with tranquilliser darts banned and was famous for offering odds on Oscar Pistorius "walking free" from his murder trial. M2M has launched a campaign,created by Lucky Generals, on digital screens at stations used by rival media agencies (such as Warren Street and Goodge Street), that uses lines including "Get hired for stuff that would normally get you fired" and "Shameless attention-seeker wanted". Sounds like a great little number.