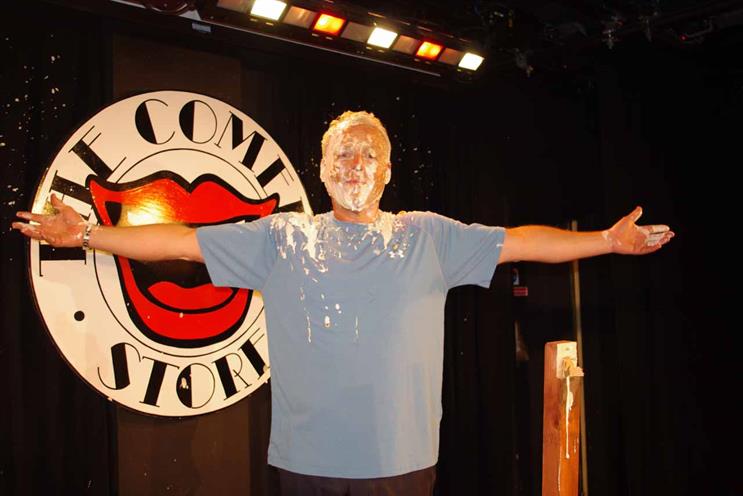 After vowing to take to the stocks for charity – and be assaulted with custard pies – if this week's Havas Media auction raised more than £300,000, he stuck to his promise.
The charity auction at the Comedy Store in Piccadilly on 20 May raised £313,000, and media land's most sadistic gave agency chairman Mendoza the full custard pie treatment.
It was all for a good cause though, as Mendoza was joined by comedian Jimmy Carr to raise cash for charity Pepper, which provides in-home nurses for sick and dying children.
Prizes auctioned included a sailing holiday, which was bought for £10,000, Wimbledon tickets, that went for £4,750, and a Caribbean holiday for £3,000.
If you have a diary story email magda.ibrahim@haymarket.com