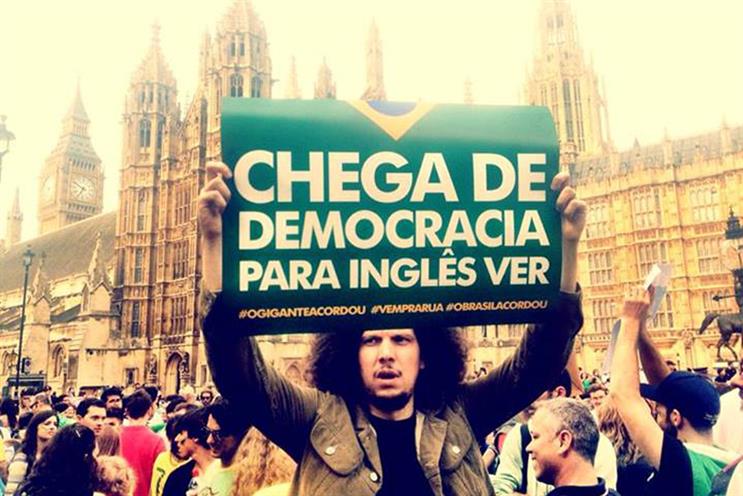 The demonstrations in London and other cities across the world came as many thousands took to the streets in Brazil to protest the high costs of the World Cup (which Brazil is hosting in 2014) and poor public services.
Balarin said: "I guess the reason why some of us went out to protest here in London was to show our support for our friends and families that were taking to the streets back home. Brazilians reached a tipping point of discontent – suddenly the vast majority can't tolerate any more corruption.
"It is scary how quickly it all happened. One day, there were five thousand people protesting in Sao Paulo. A week later, more than a million took to the streets around the country and in several other cities around the world, including London.
"I went along and the next thing I know is my mother calling me a couple of days later saying, 'You're in the paper!' It felt good that I could be involved in such an important moment in Brazil's history, even from a distance."