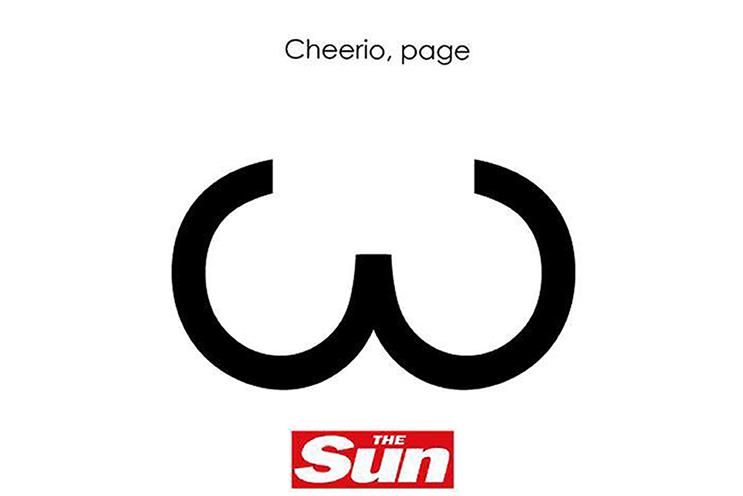 Newell gets booby prize
When Richard Newell, a senior creative and supporter of the No More Page 3 campaign, read last week that The Sun was canning topless women on Page 3, he Tweeted the clever farewell image you see on the right. Newell's idea spread and he ended the day with a conversation with David Dinsmore, the paper's editor, who said he loved Newell's logo and wanted to use it. What Dinsmore didn't say was that Page 3's rumoured demise was but a ruse and his glyph would share a page with winking Nicole, 22, from Bournemouth. It just goes to show: never trust a journalist.
Oleg's fan letter
"I, like so many thousands of others, am distraught at the loss of such a magical little sweetheart as Baby Oleg," one woman wrote in a letter to Comparethemarket.com following the brand's Christmas ad, in which Aleksandr Orlov said goodbye to his adopted infant. She continued: "Most of my friends – some in their eighties – have not only changed their insurances to get the meerkat gang but tuned in and became Corrie watchers. Not because they like the soap; they want to see Oleg!" It's a sweet reminder that good ads can still find an audience. And, who knows, if enough letters flood in, maybe the meerkat movie – which Campaign is told has occasionally been spitballed at VCCP – could become a reality.